Back to Blog
November 9, 2022
Luke Green (BArch '21, MArch '23) Receives AIA Pennsylvania Architectural Excellence Student Achievement Award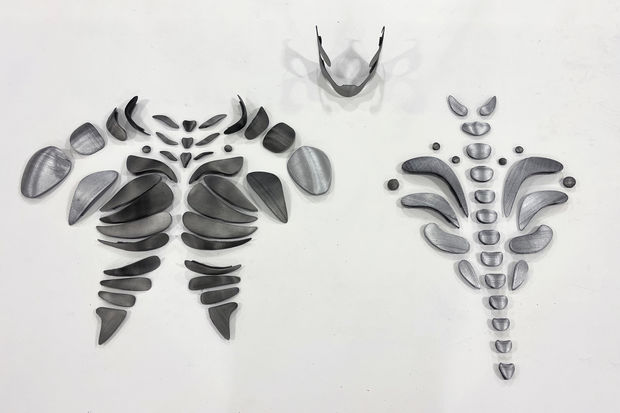 Luke Green (BArch '21, MArch '23) has been selected as Temple's recipient of AIA Pennsylvania's Architectural Excellence Student Achievement Award. The award highlights one student per accredited school for their exceptional scholastic achievement and future promise, and their readiness to take on the challenges and responsibilities of the work required in the field of architecture. Other accredited Pennsylvania universities participating include Carnegie Mellon, Drexel, Jefferson, Marywood, Penn State, and the University of Pennsylvania. 
Green, who is in his final year of Tyler's 4+2 Architecture program, is focusing his thesis on the relationship between the human body and the architectural body through comparing the design approaches and similarities of the practical effects of industry and architecture. He cites the elective course "Theatrical Makeup" with Temple's School of Theater, Film and Media Arts as reinforcing an interest in combining his passions for architectural design and design related to the body.  
After graduation, Green plans to pursue prosthetic makeup and character design. "A developed understanding of the architectural design approach at the scale of the body has become a vital tool when approaching projects and challenges in industries like entertainment, fashion, or medicine," he explains.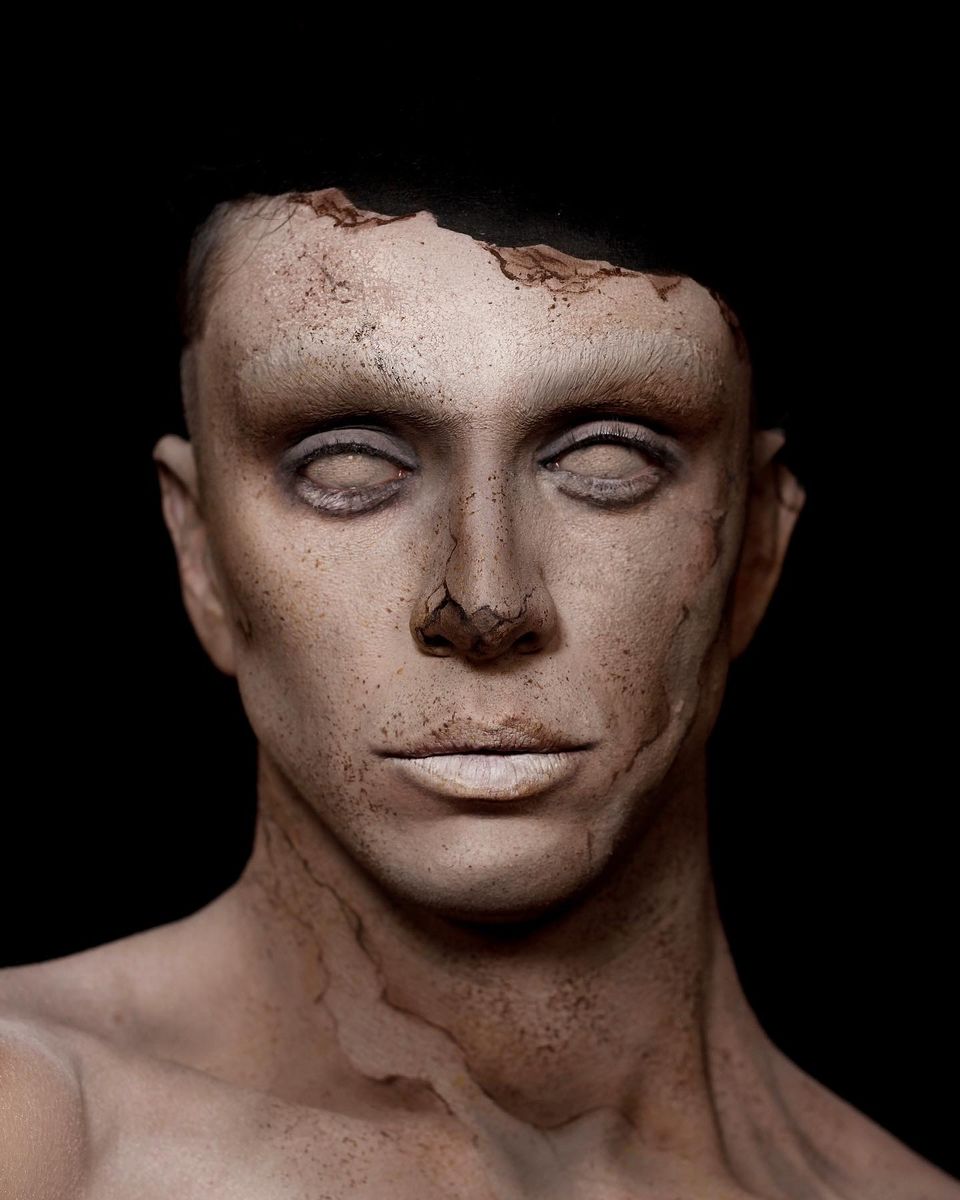 Greek Sculpture Makeup for THTR 8641, Fall 2022
Marble head of a Greek athlete sculpture
In seminars with Andrew John Wit, Associate Professor of Architecture and Graduate Curricular Head, Green explored avenues for design that were not strictly related to buildings. "[Wit] has opened my eyes to the alternative avenues you can take with an architectural background. For one of his classes, I even designed a pair of high heels using 3D scanning and SubD tools. From that point on, I knew I felt most connected to small-scale design and exploring emerging tools and technologies in my work," he says.  
Green cites Tyler's emphasis on diversity, both within the faculty and curriculum, as the reason he chose to stay at Tyler to complete his master's degree program. "The professors are such a diverse group of people that come from different backgrounds. They all offer new interests and perspectives. Some aren't even practicing architects — some design furniture or are building a home of their own. Temple specifically has so many avenues, and that focus on diversity in general is a huge benefit to being exposed to ideas and processes that I could never replicate in a 'like' community," Green explains. 
Fauzia Sadiq Garcia, Assistant Professor of Instruction, Curriculum Coordinator of Facilities Management and Architecture Majors, "exemplifies everything that I want to be," Green says. "I've taken a design studio, environmental systems, and building systems [classes] with her. She's extremely knowledgeable. I feel so inspired by the women in this field since it's such a male-dominated industry." Garcia was also a faculty supervisor for Tau Sigma Delta - Psi Alpha, the only accredited national honor society for architecture and the allied arts, for which Green served as president last school year. 
Green feels that his close relationships with his professors played a key role in his being chosen for AIA's Architectural Excellence Student Achievement Award. "AIA to me is the universal organization that operates as a resource, regulator, and community of all things architecture in the U.S. Everyone knows who they are. When I read that I'd been chosen, I sort of couldn't believe it because it's just such a high honor. To think - the faculty here had to sit down and decide on one single student, and that was me! I think it must have been the relationships I have with professors, study abroad, utilizing amenities, and the work I've done on things outside of the classroom for so long that played a role in their decision. They see my initiative and my drive to pursue my obscure passions, and for that recognition I feel so validated." 
A local chapter viewing party of the AIA Pennsylvania Awards broadcast is set for November 17.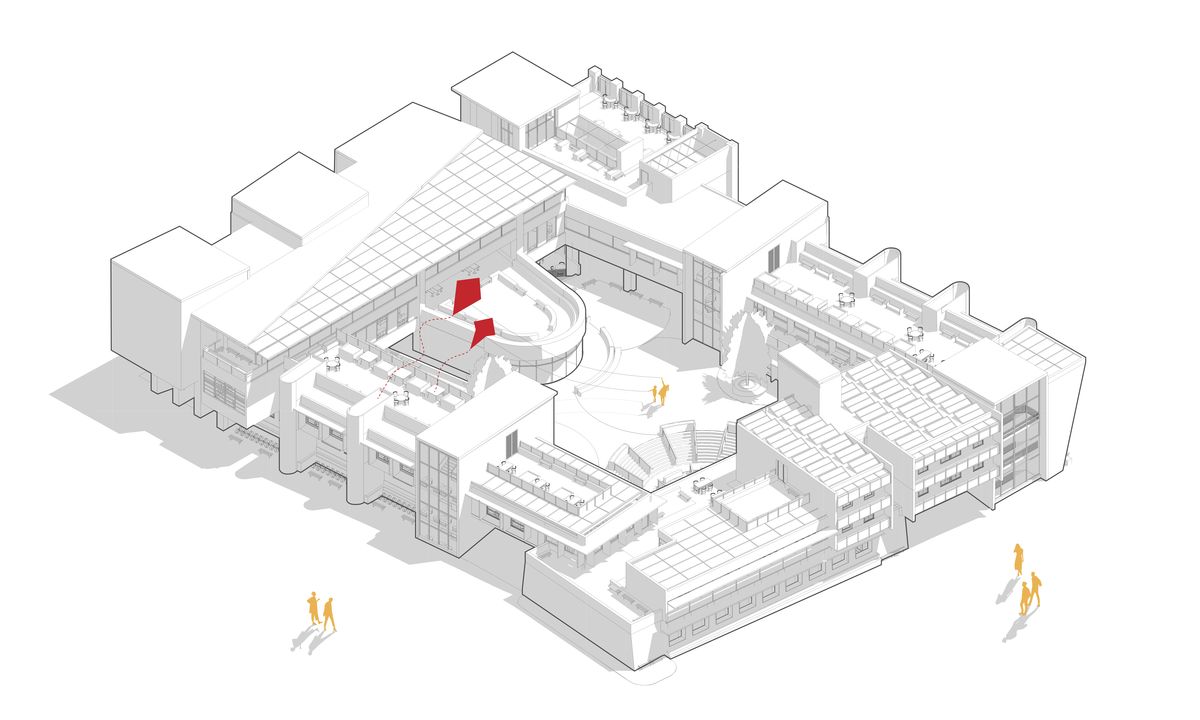 Luke Green and Ryan Galena, Design for Charter High School for Architecture and Design, completed in ARCH 8013, Robert Shuman and Susan Freenan, Spring 2021
Cover photo:
Luke Green, Exosuit, Personal Project (2022), 3D printed body suit/armor