Back to Blog
May 23, 2022
Sam Emory, AIA (MLArch '22) Discusses the "Practical and Aspirational" Aspects of Landscape Architecture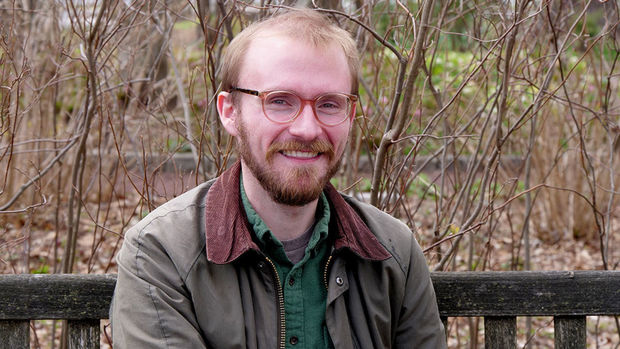 Sam Emory, AIA (MLArch '22) reflects on his time in Tyler's Landscape Architecture graduate program, which included earning a teaching certificate and working with Drexel University, serving as co-president of the Temple student chapter of the American Society of Landscape Architects, and working with the architectural firm SMP Architects.
Emory spoke on the strength and breadth of Tyler's Landscape Architecture program, which is what drew him to Temple in the first place: "It is practically grounded in a real-world understanding that is won through spending time in places, working with your hands in places; doing scientific work to ground design ideas in real ecological concepts. But there is also this broader aspirational idea of ecological restoration, which is such a huge concern all over the world," he said. "It's a big picture problem about how we organize ourselves as a society, what our priorities are as a culture. I love that this realm of ecological restoration is a large part of everything that we are learning. It allows me to engage with the details of the program as well as these bigger concepts about how we live on this planet."
Click here to read more.
Photo credit: 
Sam Emory, (AIA | Student ASLA | LEED AP BD+C), graduated with a Master of Landscape Architecture (MLArch) degree from the Tyler School of Art and Architecture.