Back to Blog
April 19, 2022
Planning and Community Development Associate Professor Kelley Yemen Speaks About Safe Streets with WHYY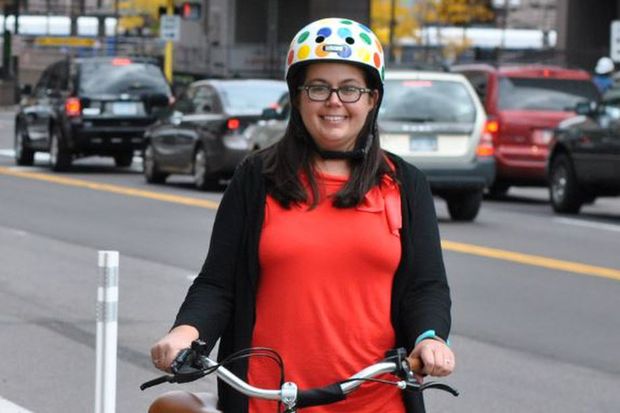 Kelley Yemen, Associate Professor of Planning & Community Development and Director of Complete Streets, which advocates for safe transportation in Philadelphia, was recently featured in an article from WHYY about the installation of parking-separated bike lanes. 
The city and PennDOT have been studying the benefits of parking-separated bike lanes since 2018, with installations located mostly on commercial streets. These lanes provide another level of separation between cyclists and moving cars, and helps to eliminate the danger of being hit by a moving vehicle or an opened door. "[The lanes are] providing that more welcoming space for more types of cyclists," Yemen said. "It provides them that security that they're not going to be sideswiped or hit, which can be some of the most fatal bicyclist crashes." 
  
Click here to read the full feature. 
Photo courtesy of Kelley Yemen for Curbed Phiadelphia