Back to Blog
October 9, 2017
Professor Byron Wolfe's Phantom Skies book just released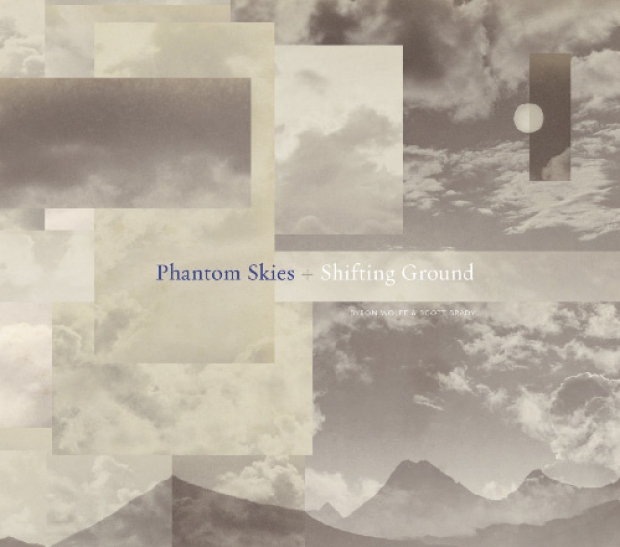 Professor Byron Wolfe's most recent book Phantom Skies and Shifting Ground: Landscape, Culture, and Rephotography of Eadweard Muybridge's Illustrations of Central America has just been released. Phantom Skies is a collaborative research project and publication (print and online) that responds to the largely unknown 19th-century photographs of Central America by Eadweard Muybridge. The photographs are significant as a benchmark for one of the largest and earliest bodies of photographic representation in Central America. The sometimes dark and moody pictures were taken during a two-year expedition immediately following Muybridge's involvement in a scandalous murder trial. Guided by Muybridge's sophisticated but problematic combination prints that merge multiple negatives into seamless views, photographer Byron Wolfe and cultural geographer Dr. Scott Brady traced Muybridge's travels through Guatemala and Panama to create photographic and textual analyses of the sites, spaces, and cultures they encountered. Constantly questioning the reliability of observation and the stability of the geography, Phantom Skies locates the representation of place - both then and now - in invention, reinvention, and reflection.
An excerpt from the book, Eadweard Muybridge's Secret Cloud Collection, was recently published at Placesjournal.com. Wolfe also partnered with Temple University Press on a pilot project to use Scalar, an online platform designed for media rich, long-form, born-digital scholarship. The companion web publication can be seen at www.phantomskies.com.
Twelve years in the making, Wolfe's efforts were supported in part by a Guggenheim Fellowship (2009-2010), a Temple University Arts and Humanities Grant, and a Tyler Dean's Grant. Phantom Skies is a co-publication of Temple University Press and Radius Books. Wolfe is Professor, Graduate Advisor, and Program Director for Photograpy.