Back to Blog
November 14, 2023
Recent Faculty Achievements Roundup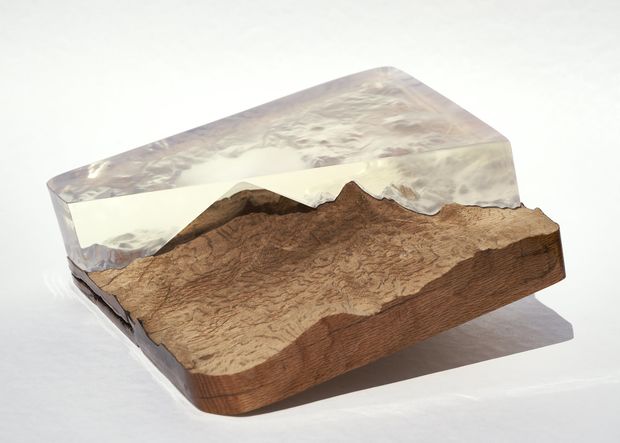 This fall and summer have been an exciting and prolific time for Tyler's faculty members. Across every discipline and program, our accomplished faculty have been curating and participating in exhibitions around the world, writing and editing books and other publications, receiving recognition for their work through grants and awards, and more. Below is a roundup of their recent achievements and activities. 
Exhibitions 
Assistant Professor and Program Head of Metals/Jewlery/CAD-CAM Doug Bucci has co-curated a new international jewelry exhibition at Temple Contemporary entitled Decorative Digitalism, a collaboration between Tyler and Kookmin University in Seoul, South Korea. The show features 14 artists' fusion of manual craftsmanship and digital technology. In the summer Bucci served as the juror of the Woodmere Art Museum's 81st Annual Juried Exhibition, which included work from Tyler faculty and alumni. He also exhibited in Beauty in the Unexpected at the Nationalmuseum in Sweden, co-curated by Tyler alumni Helen Williams Drutt English. A neckpiece created by Bucci was acquired for the museum's permanent collection. Lastly, Bucci is one of 90 international artists featured in Ring Redux: The Susan Grant Lewin Collection at the New Orleans Museum of Art through February 2024. 
Professor of Sculpture Karyn Olivier has a solo exhibition of mixed media works, Seep, on view at The List Gallery in the Lang Performing Arts Center at Swarthmore College, from November 1 through December 15, 2023. 
Mark Thomas Gibson, Assistant Professor in Painting, celebrated the opening of his first solo museum exhibition, A Retelling, on September 29, 2023, at the Museum of Contemporary Art Detroit. A Retelling presents Gibson's extensive research and visual archive of race in proximity to American culture and identity and is on view through February 4, 2024. 
Byron Wolfe, Photography Professor and Art Department Chair, had work in three exhibitions: Traces on the Landscape at the Princeton University Art Museum, Ansel Adams in our Time at the DeYoung Museum in San Francisco, and CMP at 50 at the California Museum of Photography in Riverside. He currently has work included in Seeing the Anthropocene, an exhibition curated by alum Julia Clift (MFA '20), featuring diverse artists and collaborative groups reckoning with the climate crisis and other pressing environmental issues. The show is on view October 28—December 2, 2023, simultaneously at Tiger Strikes Asteroid and Cherry Street Pier. 
Assistant Professor of Photography Alex Strada had a solo exhibition with Tali Keren, Proposal for a 28th Amendment? Is it Possible to Amend an Unequal System?, at the Aldrich Contemporary Art Museum in Ridgefield, CT from July 15—September 17, 2023. In addition, her Artist Contract project is included in Seth Siegelaub: textile art theory, an exhibition at Fondazione Antonio Ratti in Italy, which runs through January 7, 2024. She was also awarded a research grant from the Graham Foundation and a studio space through the Lower Manhattan Cultural Council Workspace (LMCC) residency program. 
Scott Laserow, Professor in Graphic & Interactive Design, was honored with acceptance into the 2023 Florence Art and Design Biennale in Italy. He was also invited to serve as an Advisory Committee Member for the inaugural 2023 United States International Poster Biennial (USIPB). Additionally, he participated in eight international exhibitions including two biennials and a triennial, showcasing his work in the United States, China, Indonesia, South Korea, Slovakia, Mexico, and Poland. 
Associate Professor of Global Contemporary Art Alpesh Kantilal Patel organized an exhibition at UrbanGlass in Brooklyn, New York, Form and Formless: Constellations of Knowledge, which opened on October 18, 2023, and runs through January 5, 2024. The group show includes work by 18 artists, including several Tyler faculty and alumni: Andrea Ray, Associate Professor of Instruction in Sculpture and Program Head of Visual Studies; Adjunct Assistant Professor Carmel Dor (MFA '22); Amy Cousins (MFA '16); Abbey Muza (MFA '22); and Ren Mahon (MFA '22).  
Tyler faculty members Lauren Sandler, Associate Professor and Program Head of Ceramics, and Ziui Chen Vance, Adjunct Professor in Painting, both have exhibitions at the Philadelphia International Airport. Sandler's exhibition, Whose Testimonies Our Vessels Carry, is on view through February 2024 in Terminal A-West. Vance has a painting and digital installation, Up, Up, and Away, on view in Terminal F. Her installation integrates augmented reality, with a QR code that enables visitors to expand the 2D viewing experience.  
 
Associate Professor in Foundations and Executive Director of Academic Affairs Nichola Kinch had an exhibition, Mother Mold, on view at FARMPROJECTS in Wellfleet, MA from September 22 through October 16, 2023.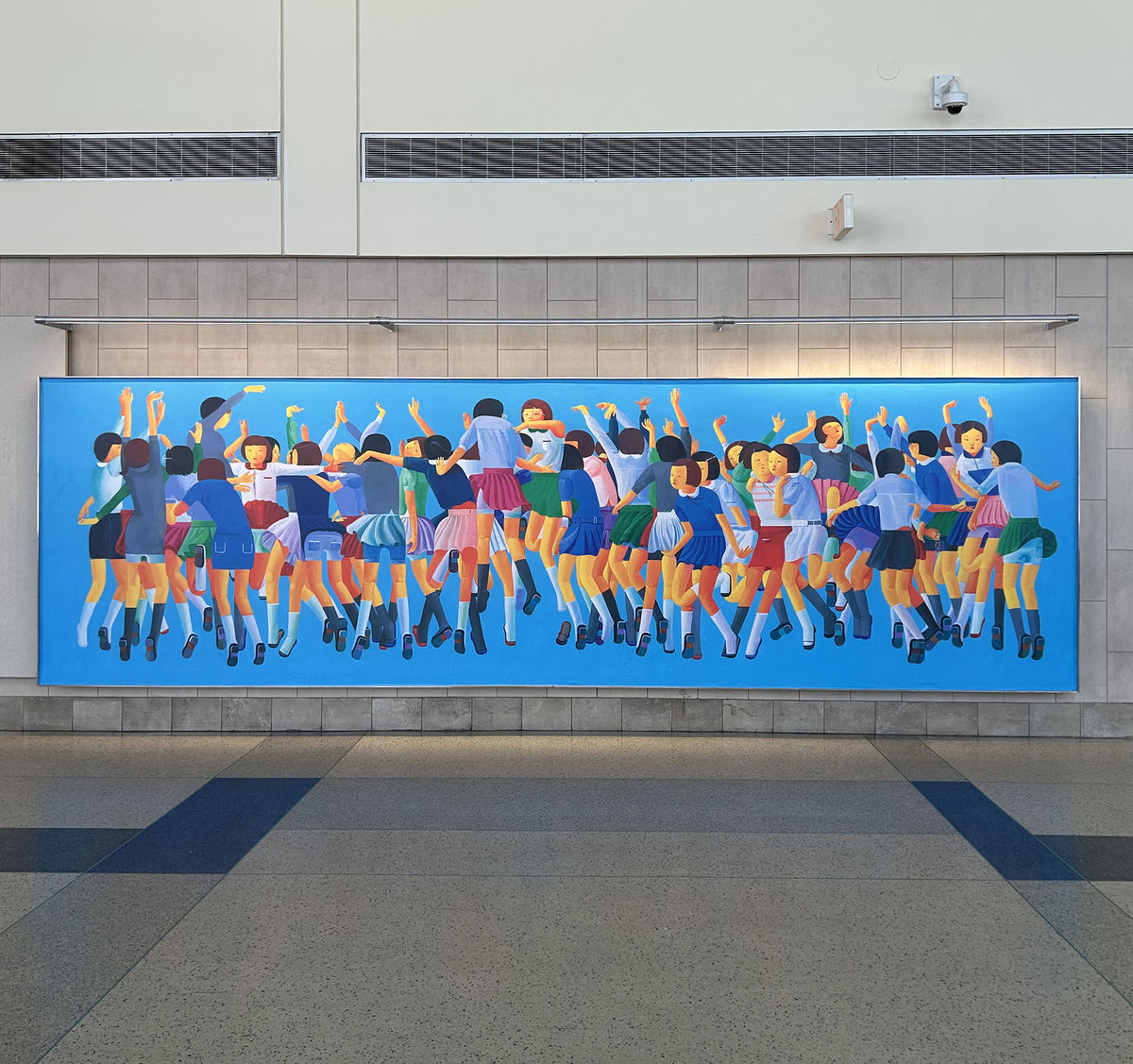 Publications 
Associate Professor of Visual Studies Leah Modigliani authored the book Counter Revanchist Art in the Global City: Walls, Blockades, and Barricades as Repertoires of Creative Action (Routledge, 2023). Through analysis of public artworks that have taken the form of blockades and barricades since the 1990s, the book theorizes artists' responses to global inequities as cultural manifestations of counter-revanchism in diverse urban centers. It is the first book to analyze artworks as forms of counter-revanchism in the context of the rise of the global city. 
Assistant Professor in Architecture Jeffrey Nesbit co-edited a new book, Technical Lands: A Critical Primer (Jovis, 2023), which brings together authors from an array of disciplines, geographies, and epistemologies to interrogate and theorize the meaning and increasing significance of technical lands.  
Assistant Professor of Art Education David Herman, Jr. contributed to and co-edited a newly published international collection, Visual Pedagogies: Concepts, Cases and Practices (Brill, 2023.) The volume emphasizes the importance of visuality in contemporary education and a nuanced approach to visual pedagogies. 
Associate Professor in Landscape Architecture Rob Kuper co-authored an open access study that was recently published in eNeuro, "Recommendations emerging from carbon emissions estimations of the Society for Neuroscience annual meeting." 
Perspective: Selected Essays on Space in Art and Design (Vernon Press, 2023), a new book edited by Adjunct Professor Sarina Miller, explores the ways in which visual and physical space have been designed and experienced across different cultures. 
Matt Curtius, Associate Professor in Graphic & Interactive Design, had an image selected for the American Illustration Annual. The book release reception was held at the Angel Orensanz Foundation on New York's Lower East Side in early November. 
Ryan Devlin, Assistant Professor in City Planning & Community Development, recently published an article in MOLD magazine, "Designing for Informal Food Systems: Learning from New York's Fresh-Cut Fruit Vendors". The piece discusses his recent efforts around designing an affordable prototype, in compliance with New York City Department of Health and Mental Hygiene requirements, for fresh-cut fruit vendors in the city. 
Image: Byron Wolfe, A Vanished Volcano Visualization Kit (detail), 2023, Resin-infused native California black oak, Eastern white oak, clear resin, digital pigment prints on linen-mounted bamboo inkjet paper, dimensions variable; Ziui Chen Vance, Up, Up, and Away, 2023, painting and digital installation.