Back to Blog
July 10, 2018
Students place in international Land Art Generator competition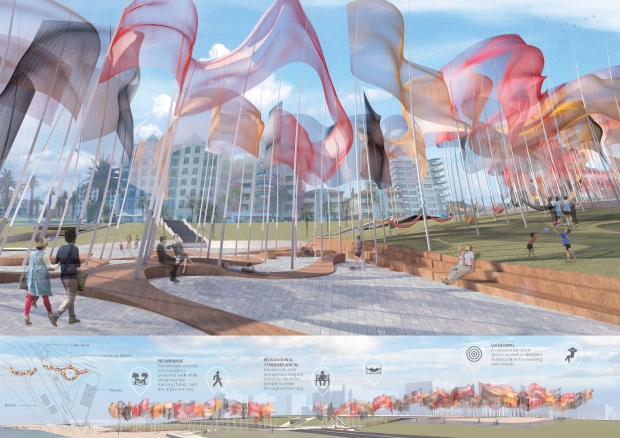 Students in Eric Oskey's studio class submitted designs to the Land Art Generator Initiative's Melbourne design competition this past semester. "The goal of the Land Art Generator is to accelerate the transition to post-carbon economies by providing models of renewable energy infrastructure that add value to public space, inspire, and educate—while providing equitable power to thousands of homes around the world."
Students were tasked to create a design that responds to the question "What does renewable energy infrastructure look like when it is woven into the fabric of the city?"
Kyle Taveira placed 4th out of hundreds of submissions for his project Dreamtime. (Pictured above and below)  As his elements sway in the wind they generate clean energy, read more about the technology and his project here.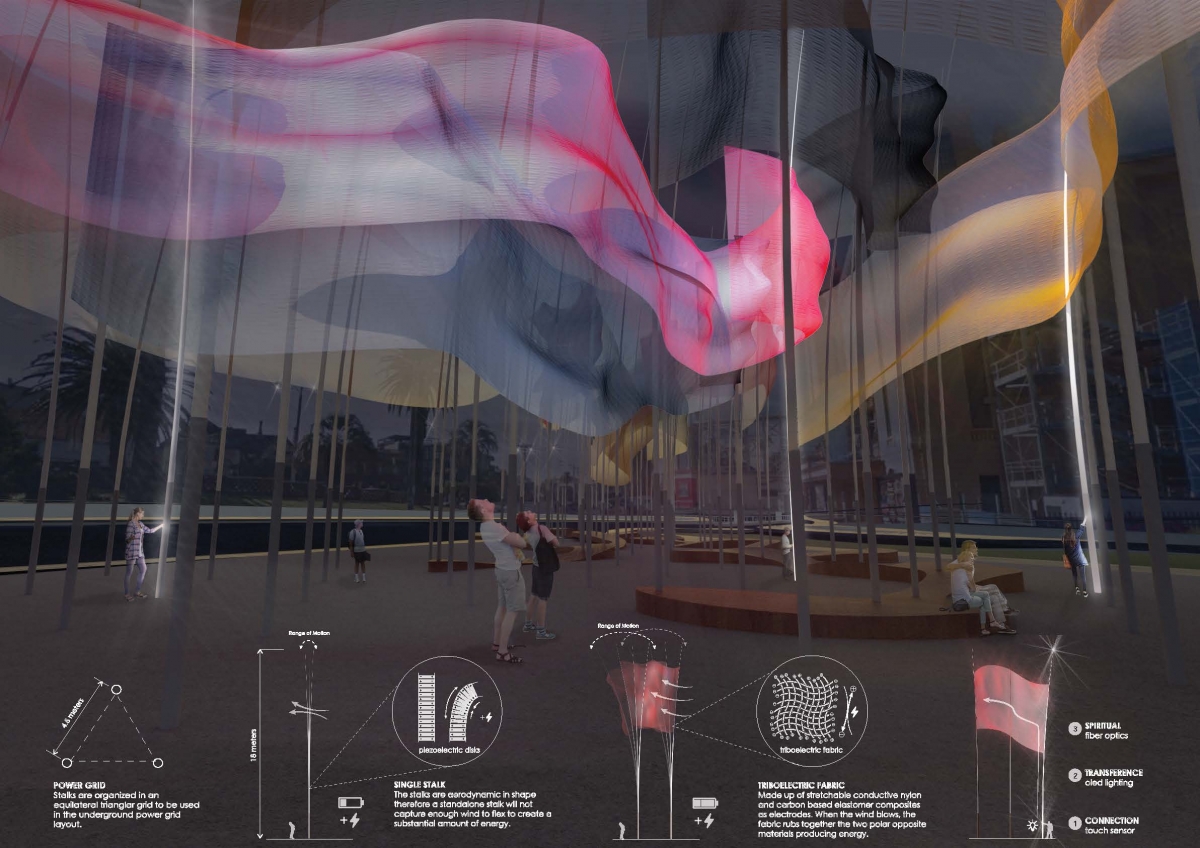 David Donely and Michael Cinalli placed in the top 25 with their collaborative project Unwind. (Pictured below)  Their design utilizes kites to generate wind energy and GPS technology to track flight patterns.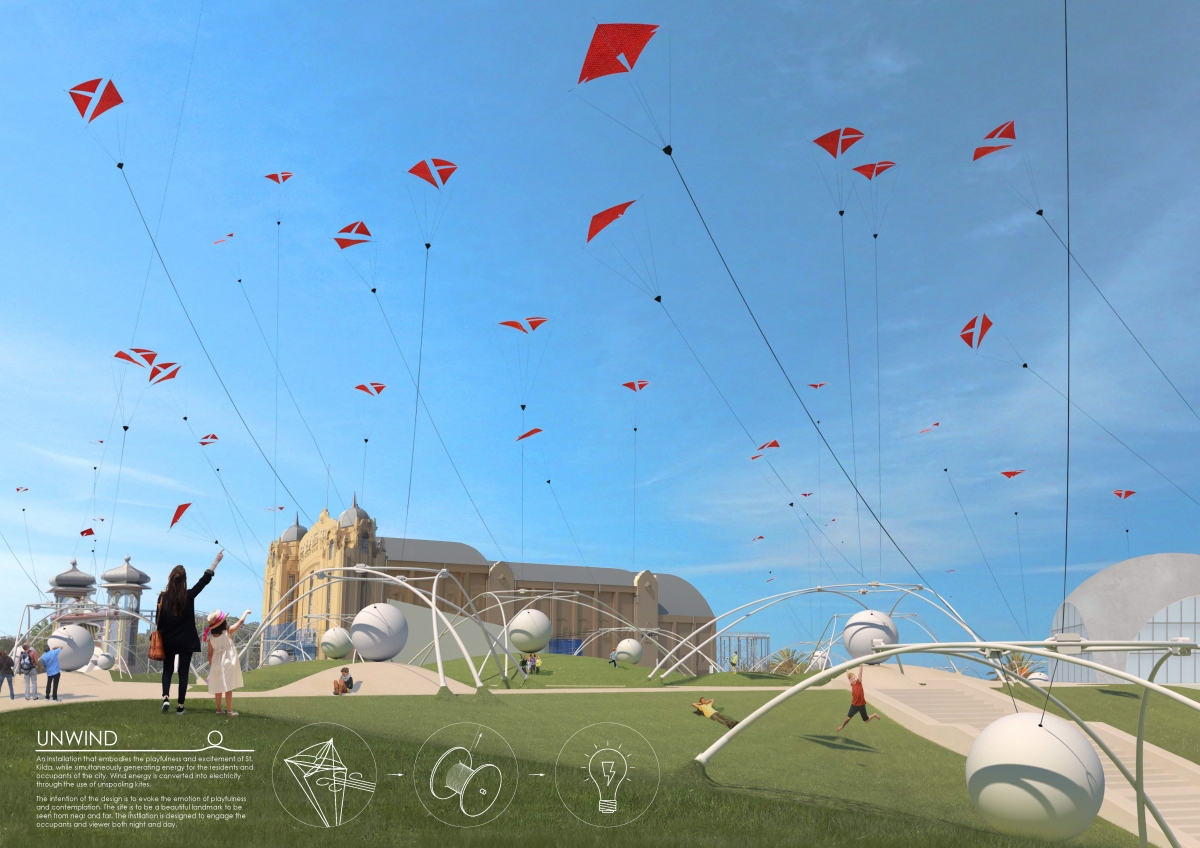 Binghua (Benny) Chen placed in the top 25 as well with his project En-visible Wing. (Picture below)  His design features large structures with embedded solar cells to collect energy from the sun. As the day progresses the structure move in and out in a motion similar to a flapping wing.