Back to Blog
October 7, 2019
Two Must-See Exhibitions by Painting Alumni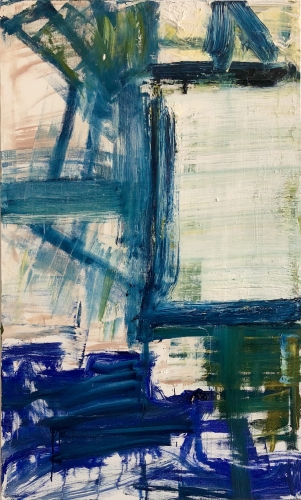 Images (left to right): Epistrophy (2018) by Louise Fishman and An Exercise in Tenderness (2017) by Jennifer Packer. Images courtesy of the artists.
Two distinguished Tyler School of Art and Architecture alumni are currently featured in exhibitions in Philadelphia and New York City:
Louise Fishman's (BFA '63) first solo exhibition, My City, is at the Locks Gallery from September 6 to October 19, 2019 and serves a homecoming for the Philadelphia-born artist. With a career that has spanned more than fives decades, her work has been described by The New York Times as "...a hard-fought standoff between forces of order and chaos."
Jennifer Packer, a member of Tyler's Board of Visitors and a Tyler Painting alumna, was one of the artists selected to participate in the Whitney Biennial 2019. Her work, described as "the summit of painterliness in the Biennial" by ARTnews, is up at the Whitney Museum of American Art in New York through October 27, 2019.