Back to Blog
September 14, 2021
Two Tyler Alumni featured in 2021 Texas Biennial
Two Tyler alumni, Kara Springer (MFA '17) and Trenton Doyle Hancock (MFA '00), are featured in the 2021 Texas Biennial that opened this month, a geographically led, independent survey of contemporary art in Texas spread across five museums in Houston and San Antonio.
Springer and Hancock, graduates of the MFA programs in Sculpture and Painting respectively, are among 51 interdisciplinary artists participating in the seventh edition of the biennial, titled A New Landscape, a Possible Horizon.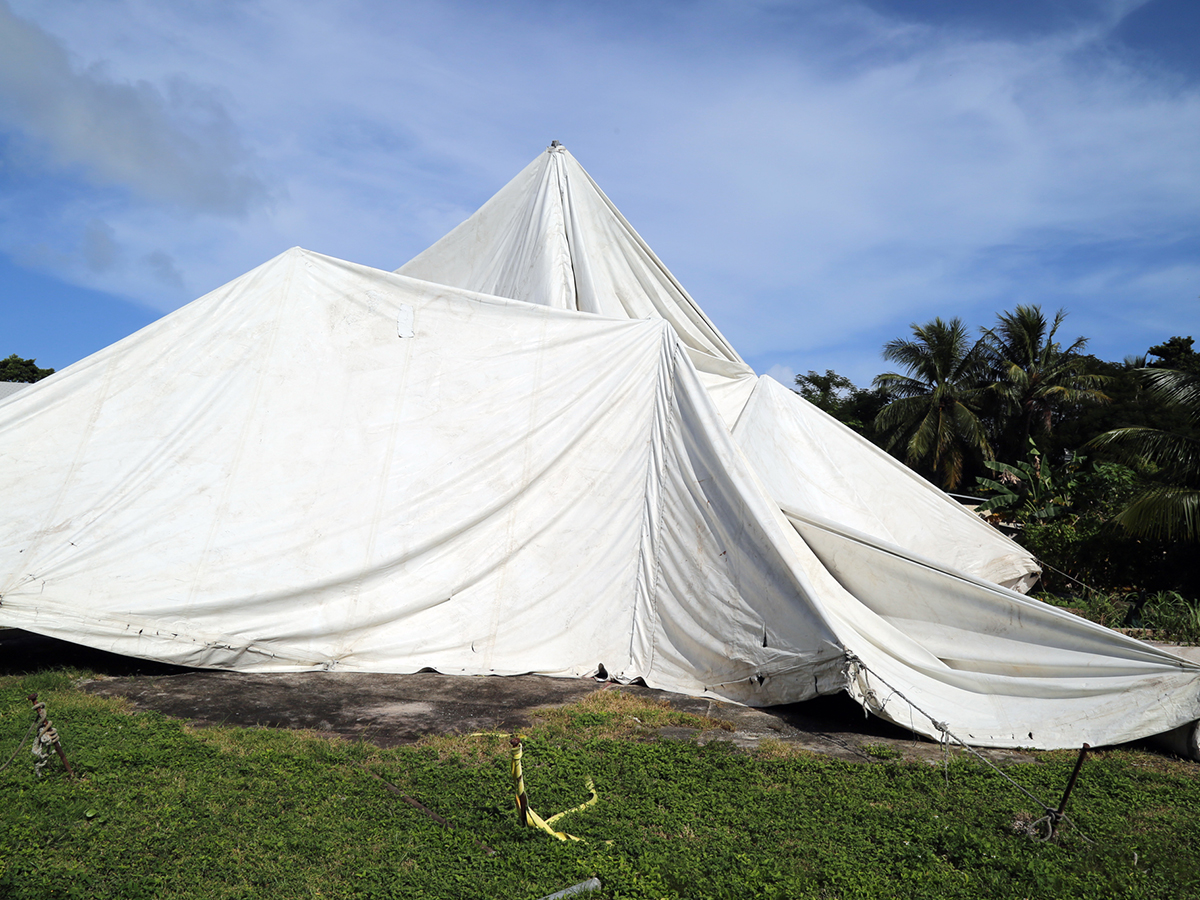 Kara Springer, Untitled, Ten Days Before Freedom, chromogenic print, 2018
Their works explore the "mutable histories contained within objects and people, activism and issues of racial and social justice, and narratives unique to the history and land of Texas," according to biennial co-curator and artistic director Evan Garza.
For the first time, the biennial showcases artists who have been described as "Texpats," or Texas natives and artists with deep connections to the Lone Star State working in other parts of the world or international artists whose work considers Texas or its history -- including Springer and Hancock.
Springer, who lived in Houston in 2020, works with photography, sculpture and site-specific interventions to explore systems of structural support through engagement with architecture, urban infrastructure and systems of institutional and political power. Her work has been exhibited internationally, and she is an alum of the Museum of Fine Arts Houston's Core Program.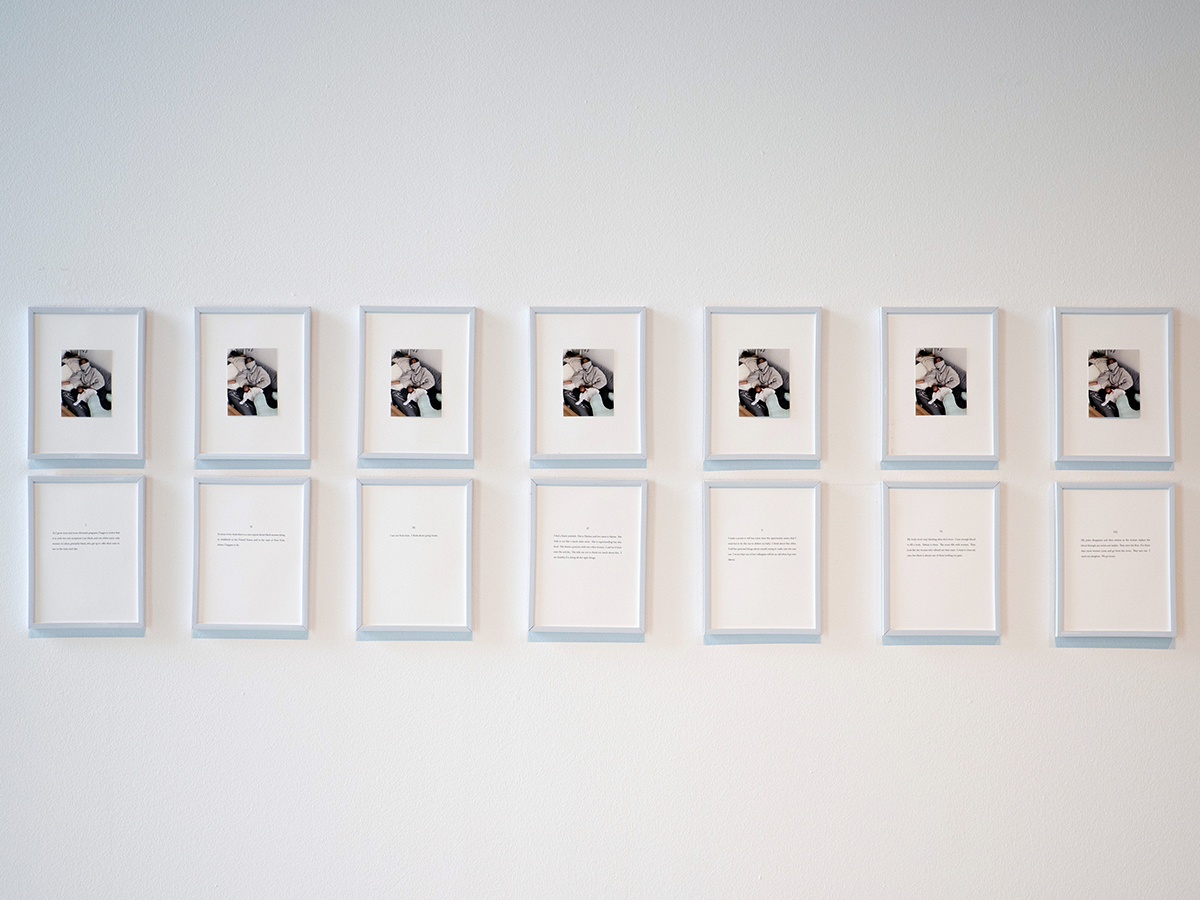 Kara Springer, Death Defying Feats & Everyday Abstractions, 2020
She has two works in the biennial, one entitled Death Defying Feats & Everyday Abstractions, which explores her experience of childbirth in the United States at a time when rates of black maternal mortality continue to soar.
"This piece is uncharacteristic of my practice in its scale, which is small and intimate, and in the fact that it features my image. I've very rarely chosen to depict human figures in my work, and never myself, so this is a shift for me," said Springer.
The second piece is Ten Days Before Freedom, which depicts images of a rambling tent in the yard of a church in Fox Hill, Nassau, a historic site considered the last town in the British Caribbean to receive news of emancipation, 10 days after the initial decree. It is from a series Springer first exhibited in Philadelphia.
"Though not particularly remarkable, I was captivated by the structure of the tent and took hundreds of images of it with slightly shifting frames that I sat with in my studio for some years before developing the Ten Days project," said Springer, who created a large grid using a repeating set of the images in the biennial.
Trenton Doyle Hancock (MFA '00), who grew up in Paris,Texas and lives in Houston, received a BFA from Texas A&M University–Commerce, creates prints, videos, drawings, sculptures, individual performances and collaged felt paintings that meld into energetic and subversive narratives that employ a personal mythology, the art historical canon and pop culture.
He has exhibited internationally, and is the recipient of many awards and honors, including being one of the youngest artists to be featured in the Whitney Biennial, as well as a Core Artist in Residence at the Museum of Fine Arts, Houston.
The 2021 Texas Biennial: A New Landscape, A Possible Horizon (September 1 2021–January 31, 2022) is the seventh iteration of the program, making it the longest-running state biennial in the country. Learn more about this year's show here.