Back to Blog
February 4, 2021
Tyler's Representation Strong Among InLiquid's 2021 Wind Fellows & Wind Young Fellows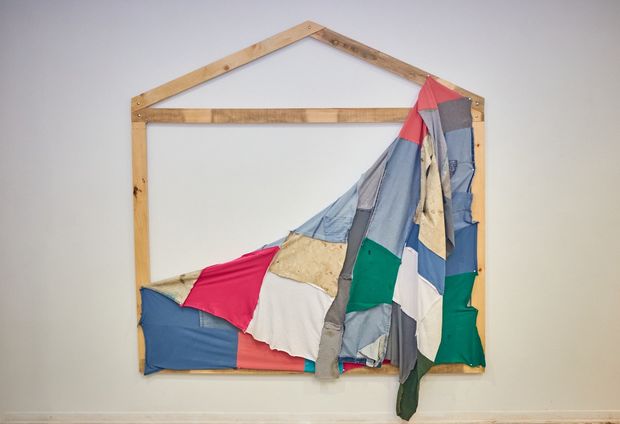 Alumni of the Tyler School of Art and Architecture represent more than half of the recipients of InLiquid's 2021 Wind Fellows & Wind Young Fellows—awards given for artistic excellence to ten outstanding artists, and to offer them optimal career support.
Wind Fellows were nominated by experts in the art field to be considered based on the excellence of their work. The following list represents both Wind Fellows, Wind Young Fellows and Honorable Mentions:
Hazziza Abdullah (MFA '20)
Austen Camille (MFA '20)
Daniel Clark (BFA '17)
Amy Cousins (MFA '16)
Sarah Kaizar (BFA '07)
Yixuan Pan (MFA '17)
Mollie Schaidt (MFA '21)
A group exhibition featuring work by all 10 artists is scheduled for December 2021.
To learn more about the awards and the artists, click here.
Image: "Parasite," (2019) by Mollie Schaidt; old work clothes gathered from family, scrap wood; 76 by 78.75 inches