Back to Blog
November 17, 2017
Tyler Alumni Receives Leeway Grant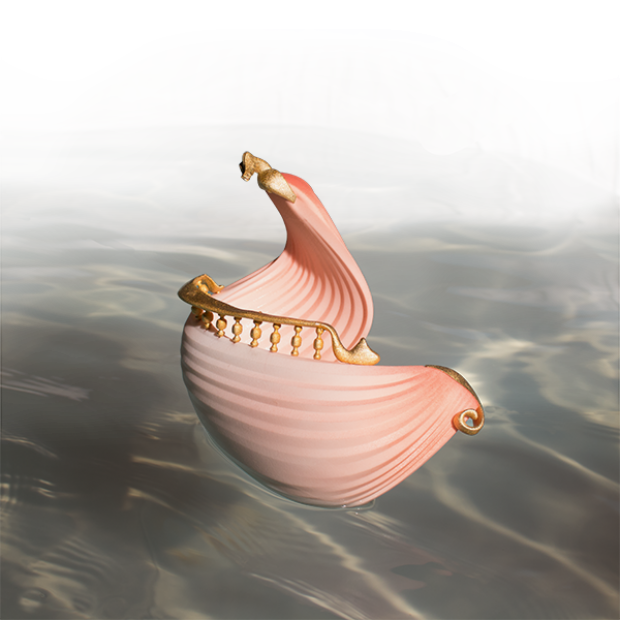 Grants are one of the greatest resources for artists with a vision. Recently, a Tyler Alumna was the recipient of the Leeway Grant, a source of funds that provides a variety of awards to artists working towards social change in their practice. The Leeway Foundation seeks to amplify marginalized voices in art, providing creators with resources to accomplish their goals and participate in the making of a space in our culture for the unheard.
Barbara Baur, a Tyler Alumna, was recently named as one of the recipients of the Leeway Foundation Art and Change Grant. Baur is a multi-faceted artist and instructor at Tyler. Her work connects body adornment with fine art, and with the help of the Leeway Foundation will be bringing her expertise to new communities. I had the opportunity to interview Baur about her process leading up to the grant, as well as her history in art and community work.
How did you get started on your artistic path? Were you always an artist, or did you have a moment where you knew that was what you wanted to do?
I've been an artist and making things since I was a small child. I concentrated on art in high school and started on my jewelry path at that time with an apprenticeship in my senior year. I worked on and off as a jeweler in my life as well as other jobs that utilized my creativity. I can't remember a time in my life when I didn't make art either as part of my job or for my own enjoyment.
I returned to school in my late 40s to finally finish my bachelors because the jewelry industry was moving more in the direction of computer aided design or CAD, Tyler has a very strong program in that subject and it was a skill I wanted to learn. I got my BFA in 2015 and my MFA in 2017.
How would you describe your practice?
I'm a fine artist, jeweler and educator and in my life those roles overlap quite a lot.
I see my work as art that is also wearable. My MFA thesis work was designed in CAD, 3D printed and assembled with precious metal components. For my fine art, it is important to me that my jewelry can also be displayed as a beautiful object on its own when not being worn. I feel sad to thing of beautiful things that have to stay in boxes when not being worn.
I am also a production jeweler, creating designs that I produce for sale in my business. Both of these paths intersect in my identity as an educator. I am passionate about creating excitement in a student about the subject they are learning. As a Community Artist in Residence at the Tacony LAB, I have the opportunity to reach people who may not have access to the subjects I can offer.
What is your artistic process like? What is your preferred medium?
I design most of my work using the computer, however those designs are executed many different ways and in many different materials. For instance, in the case of my fine art jewelry, my designs become reality in a combination of 3D printing and traditional jewelry fabrication techniques, but most of my production jewelry is made using more traditional techniques, often completely by hand.
What was your process like while applying for this grant?
I found out about the grant about 2 years ago and thought it would be a great fit for an idea I had to teach computer aided design to teenage girls. I still feel some resentment that I was not permitted to have computer classes in my high school, yet, the boys had that option. I researched the Leeway Foundation Art and Change grant and spoke to people I knew who had received it about the process. I spent about 4 months putting together the application and getting feedback from others. It has been an idea I wanted to try before I had a place where it could happen.
In the last year, when I started getting involved with Mural Arts Philadelphia and the Tacony LAB in the Northeast Philadelphia neighborhood where I live, my idea for a "CAD for girls" education project fit right in with the mission of community outreach.  The majority of the grant money will be used to purchase computers for the project. We will be using an open source software program called Blender to further lower the entry threshold for the participants because they will not need to purchase expensive software to continue to work on their own after the classes end.
Do you have any advice for students who are working on their own careers and personal projects?
Try to find opportunities that already fit with your work and your projects rather than trying to build your projects around particular funding opportunities. Be authentic in your work. Follow your interests and collaborate with others when you can.
Baur is a great example of what an interdisciplinary practice can produce when an artist allows their passions to combine to create something entirely new. We look forward to seeing how her project moves forward, and how her practice continues to evolve.
You can find Barbara Baur's MFA thesis work at journeybywater.com
You can find her personal work at www.BarbBaur.com