Back to Blog
February 17, 2020
Tyler Alumnua Featured in Solo Museum Exhibition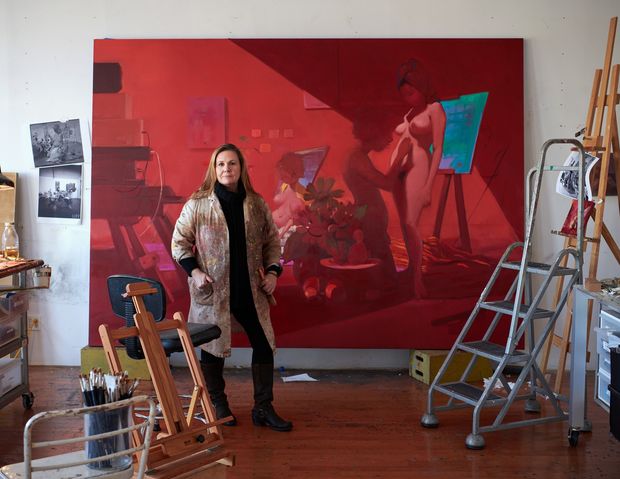 Tyler School of Art and Architecture alumna Lisa Yuskavage (BFA '84) is featured in Lisa Yuskavage: Wilderness, currently on view at the Aspen Art Museum. The exhibition looks beyond the eroticism of the figure to the fantastical nature of Yuskavage's landscapes.
In a recent interview with The New York Times, Yuskavage reflects on her time at Tyler, in particular, recalling two moments that were indicators of her development: the creation of a painting entitled, "Once Transient," and the sale of her first work. "I had a BFA thesis show… and it did extremely well," said Yuskavage. "My dentist came and bought a big painting. I was kind of amazed."
Lisa Yuskavage is an award-winning painter known for her highly-original approach to figurative painting that has challenged the genre through its use of bold, eccentric, exhibitionist and introspective characters who are both subject and object. Wilderness is just one of Yuskavage's many exhibitions across her more than 30-year career, having shown both nationally and internationally. Her paintings appear in numerous permanent collections, including the Museum of Modern Art, New York; Hirshhorn Museum and Sculpture Garden, Washington, D.C.; San Francisco Museum of Modern Art; and Long Museum, Shanghai; among others. 
Wilderness is open now through May 31 and will then travel to the Baltimore Museum, a co-organizer of the exhibition alongside the Aspen Art Museum.