Back to Blog
March 1, 2022
Tyler Glass Program Hosts "Disclosure: The Whiteness of Glass"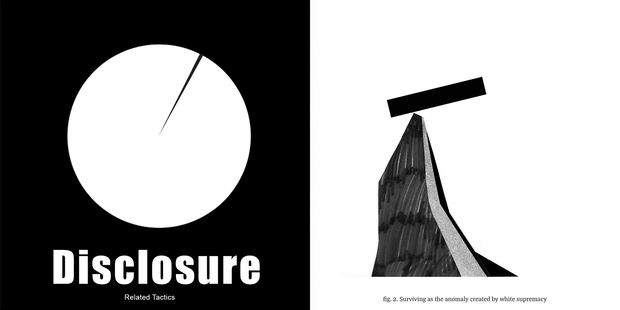 This week, the Glass program at Tyler School of Art and Architecture will host the artist collective Related Tactics to facilitate the making of work for their project Disclosure: The Whiteness of Glass.  
The project's primary goal is to make space for artists of color to build meaningful connections with one another and reexamine collective experiences negotiating systemic racism in the field. The project builds on Tyler's prior engagement with Related Tactics as part of the Laurie Wagman Visiting Artist Lecture Series in 2021. 
Disclosure is a highly collaborative project organized in three iterative stages described as "an elaborate game of telephone." To start the project, Related Tactics created a set of visualizations to examine the impact that a lack of representation in glass institutions, educational spaces, and the artistic community has had on the field. Then, a group of artists translated the data into a set of creative instructions for others to carry out.  
For the last stage of the project, teams of BIPOC glass artists will meet in Tyler's glass studio to interpret and enact the creative instructions. The teams can interpret the instructions in myriad ways—from sculptures to performances. When complete, documentation from the project will be shown at the Center for Craft in 2022 and the Corning Museum of Glass in 2023. 
For Tyler, hosting Disclosure is an opportunity to create new models for how educational programs can play a critical role in addressing collective social concerns and inspire students to explore creative avenues to promote change within our communities. 
Students interested in learning more about the project may contact Glass program head Jessica Jane Julius, jessica.julius@temple.edu for more details. 
Disclosure is funded by the Center for Craft's Craft Research Fund, The Corning Museum of Glass, and Crafting the Future. The workshop at Tyler is supported by the Laurie Wagman Fund in Glass Art at the Tyler School of Art and Architecture. 
Project Participants 
Related Tactics: Michele Carlson, Weston Teruya, and Nate Watson 
Artists: Joyce Scott, Che Rhoades, Cheryl Dericotte, Emily Leach, Corey Pemberton, and Einar & Jamex De La Torre, Helen Lee, Raya Friday, Vanessa German, Kim Thomas, Pearl Dick, and Victoria Ahmadizadeh Menendez. This phase also includes studio support from Davin Ebanks, Minami Oya, Therman Statom, Leo Tecosky, and Tyler graduate students. 
Photo courtesy of Related Tactics