Back to Blog
November 6, 2023
Tyler Graduate Student's Research Cited in Michelangelo Attribution Debate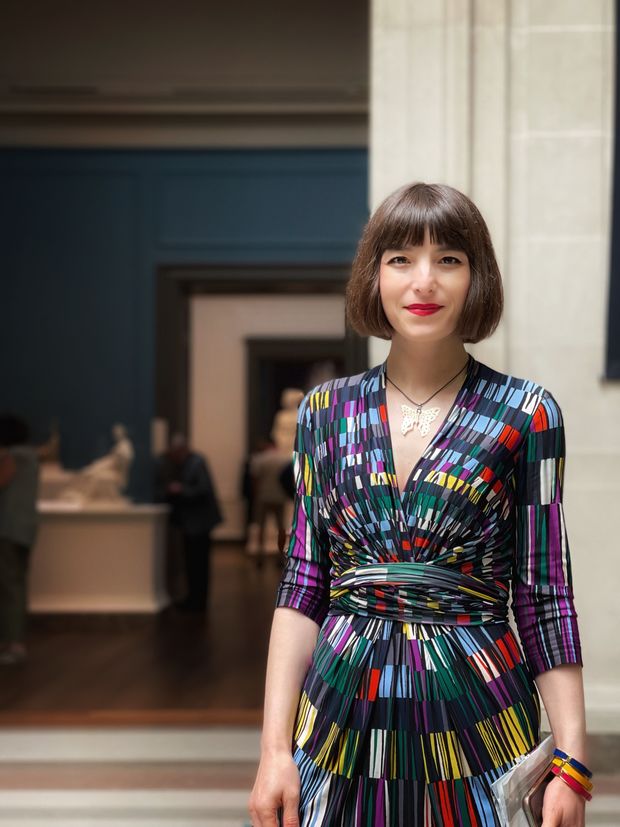 Tyler Art History graduate student Hatice Köroglu Çam's research is at the center of a recent Insider article about ongoing disagreement over the attribution of a 16th century marble statue of the Greek god Pan. 
Çam, a first-year PhD student whose work focuses on Italian Renaissance art, argues that the statue was created by one of the most renowned artists of the Western canon: Michelangelo.
The life-sized sculpture is located on the grounds of Casino dell'Aurora, a historic villa in Rome. Built in 1570, the villa is the last remnant of Villa Ludovisi, a massive estate filled with the Cardinal Ludovico Ludovisi's prized collection of art and antiquities – including the world's only known Caravaggio ceiling painting.
Çam has researched the Pan statue extensively since early 2022. Through an internship, she visited Casino dell'Aurora and was granted access to the estate's archives. She found dozens of sketches, written testimonials, and other material from the 17th century through 19th century that explicitly attributed the work to Michelangelo. 
However, viewpoints about the sculpture's provenance have seemingly fluctuated: in the later 19th century, a group of German scholars challenged the attribution. Some present-day art historians are also skeptical.
As Çam argues, in addition to testimonials and other historical documentation, her research into a wide range of Michelangelo sculptures, paintings, and drawings has revealed strong visual and stylistic similarities to those of the Pan statue. 
She comprehensively detailed her findings in a four-part article, "A New Self- Portrait of Michelangelo? The Statue of Pan at the Casino dell'Aurora in Rome", on a website dedicated to the villa's history.
"Considering these significant testimonies and the striking similarities between Michelangelo's artistic style and the sculptural language of Ludovisi Pan, I defended the traditional attribution and argued that this is Michelangelo's work and possibly a self-portrait," Çam said.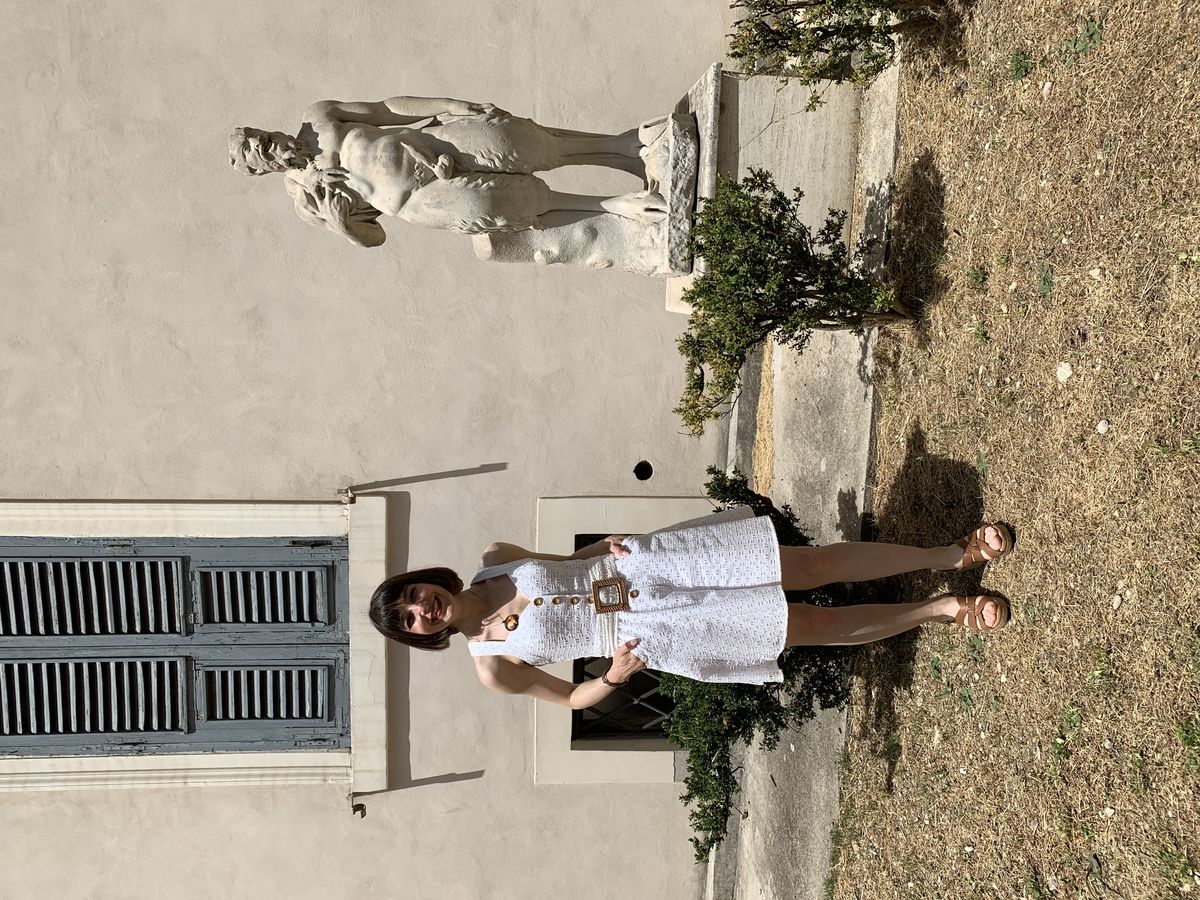 Regarding scholars who disagree with her claims, Çam believes that raising further questions only benefits her ongoing research.
"When you write about something like this, you're subjectively focusing on your job and usually don't hear opposite approaches or opinions," she said. "I very much needed to hear different counterarguments, especially from Michelangelo experts."
Moreover, ongoing dialogue and press help to further her broader aims: beyond the sculpture's attribution, Çam is deeply concerned about its fate and physical condition.
"This Pan statue not a regular garden sculpture. This was part of Cardinal Ludovico Ludovisi's collection and was left unprotected in the garden; however, the Cardinal's other sculptures are exhibited in prestigious museums such as the Palazzo Altemps and the Capitoline Museum in Rome, and the Museum of Fine Arts in Boston," she said. "Historical testimonies, inventory records, and representations by 18th century artists such as Hamlet Winstanley and Antonio Canova clearly underscore its artistic significance. As an art historian, I cannot ignore that crucial historical context."
"The attribution is just my argument," Çam continued. "I'm not saying that no one can argue against me. I'm highlighting that it needs to be preserved."
Çam believes that the statue's subject matter and features have negatively affected both its present-day condition and scholarly recognition of its similarities to Michelangelo's work. While Ludovisi descendants have maintained it's a Michelangelo creation, Çam believes that the family's embarrassment over the statue's erect phallus impacted the work's placement and presentation. Over the centuries, it was alternately covered by a removable fig leaf, hidden by shrubs, and positioned behind a tree. Once kept in a temple-like structure, it has stood uncovered in a garden since 1901.
Presently, Casino dell'Aurora is up for auction after a long-running inheritance dispute, and it is unclear what will happen to the property – or the statue. 
"There is a risk that future scholars may overlook this connection if the statue continues to deteriorate. If they preserve the statue, maybe someone twenty years from now will have additional research about it," Çam said. "But, left like this, in twenty years it will lose even more details, and this becomes even more difficult."
Çam hopes that the villa can be made into a museum, where the Pan statue can be preserved and displayed alongside archival materials. That way, the sculpture can be shown in its historical context – and visitors can form their own conclusions about its provenance. 
Images: Hatice Köroglu Çam; Hatice Köroglu Çam at the Ludovisi Villa with the Pan statue.