Back to Blog
January 11, 2023
Tyler Presents Lineup of Spring Visiting Artists and Lecturers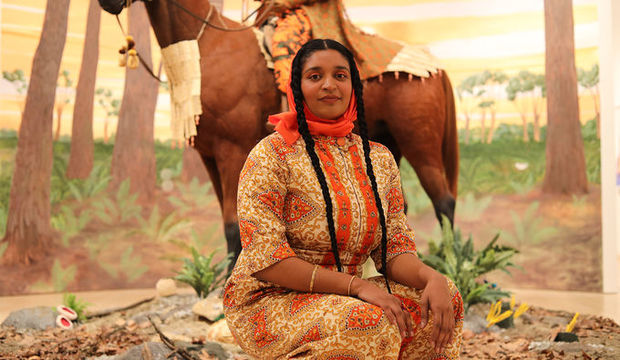 The spring season of Tyler School of Art and Architecture's major speaker series — Critical Dialogues, AED Presents, and the Jack Wolgin Visiting Artist Lecture — begins this month featuring both in-house and internationally acclaimed practitioners. Areas of study include an absurdist approach to depicting the ecological crisis through sculpture, futuristic, multimedia landscapes that explore immigrant identity, new media and technology, museum curation, and the intersection between art and literature. 
A full schedule of events can be found here.
---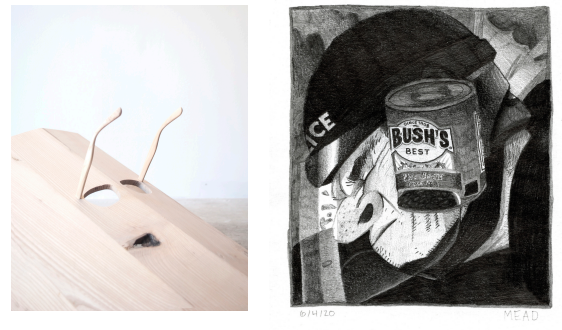 L-R: artwork by Matthew Speedy and Jamison Mead
Critical Dialogue: Tech Edition with Matthew Speedy & Jamison Mead
January 25, 2023 
Matthew Speedy, studio tech in the Sculpture department, creates work concerned with depictions of labor in science fiction, ecological crises, and how to productively worry about the future. He often uses humor and absurdity to approach issues otherwise difficult to dissect. He co-runs INFORMATION, a gallery and project space in Philadelphia. 
Jamison Mead, studio tech in the Foundations department, focuses on drawing and painting in their work and  has exhibited at The Loom, Pilot Projects, Legume Room, and Stella Elkins Tyler Gallery.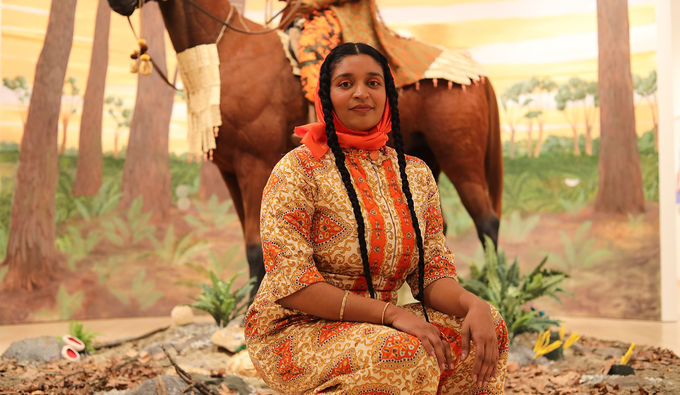 Rajni Perera, photo courtesy of Temple Contemporary
Public Program: Beyond the Words of Earth — Rajni Perera in Conversation with Art History Professor Rachel Grace Newman 
March 1, 2023 
Toronto-based multimedia artist Rajni Perera uses her work to "explore issues of hybridity, futurity, ancestor-ship, immigration identity/cultures, monsters, and dream worlds." Her exhibition, Beyond the Words of Earth, currently on view at Temple Contemporary through March 3, invites viewers into the commemoration of a future where borders, imperialist capitalism and ecological collapse have birthed the survival of Travellers – a humanoid species whose multi-ancestral technologies have allowed them to recreate planetary and interplanetary relations.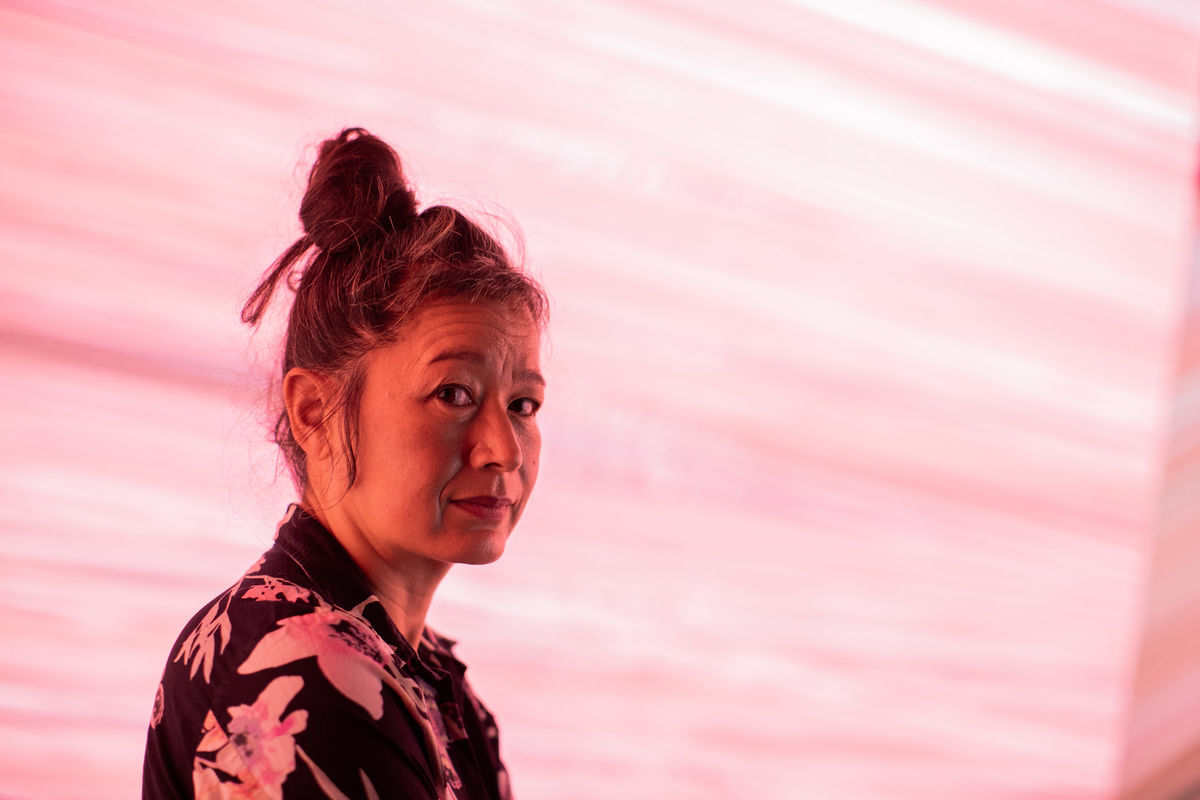 Hito Steyerl, photo by ArtNet News
Jack Wolgin Visiting Artist and Lecturer: Hito Steyerl  
March 22, 2023 
Hito Steyerl is a German filmmaker, moving image artist, writer, and innovator of the essay documentary. Her work primarily focuses on media, technology, and the global circulation of images. She holds a PhD in Philosophy from the Academy of Fine Arts Vienna, and currently serves as a professor of New Media Art at the Berlin University of the Arts. In 2017, Steyerl was listed as the most influential person in the contemporary art world, according to ArtReview. Her work, typically film, has been exhibited at the Shanghai Biennale, Venice Biennale, and Istanbul Biennale.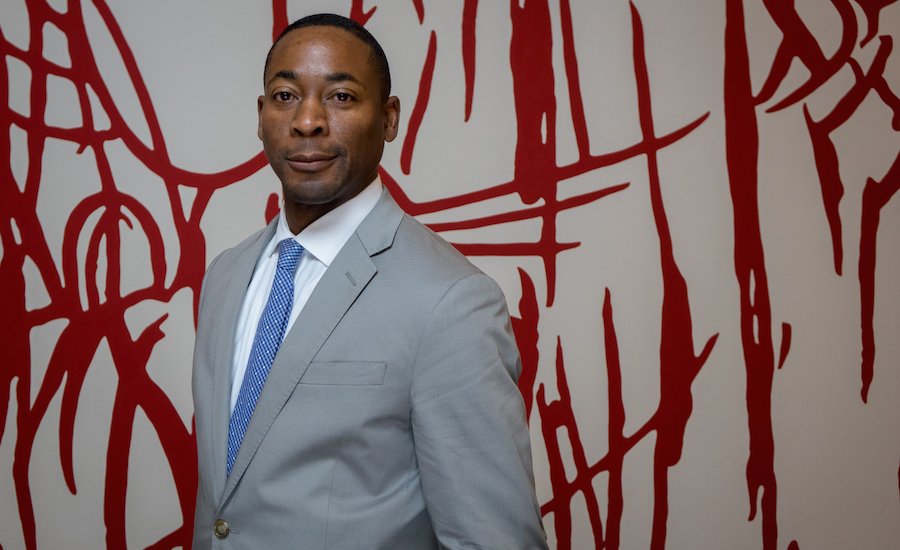 Franklin Sirmans, photo by Artspace
Critical Dialogue: Franklin Sirmans  
April 12, 2023 
Franklin Sirmans has been the director of the Pérez Art Museum Miami since 2015. Under his leadership, the museum acquired its largest donation of over 100 art pieces from Design District developer Craig Robins. Prior to PAAM, Sirmans worked at the Dia Art Foundation, the Queens Museum of Art, and The Menil Collection. He has curated various stand-alone exhibits at other institutions and written on arts and culture for several publications, including The New York Times, Newsweek International, Art in America, ARTnews, Grand Street, and Essence magazine.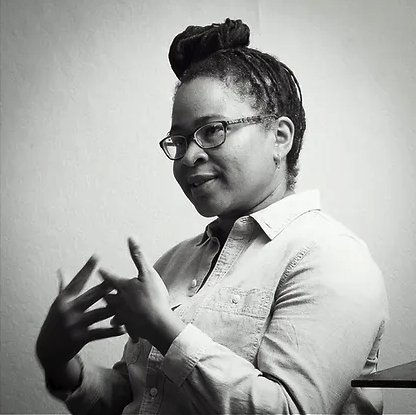 Renee Gladman, photo by Philippe Mangeot  
Critical Dialogue: Renee Gladman, hosted by Jena Osman and Temple's MFA in Creative Writing Program  
April 14, 2023 
Renee Gladman is a "writer of drawings," preoccupied with crossings, thresholds, and geographies as they play out in the intersections of poetry, prose, drawing, and architecture. She has published 14 works ranging from novels to collections of drawings to poetry. Her essays and visual work have been featured in POETRY magazine, The Paris Review, Gulf Coast, Harper's, BOMB magazine, and Granta. Gladman was awarded the 2021 Windham-Campbell Prize in fiction.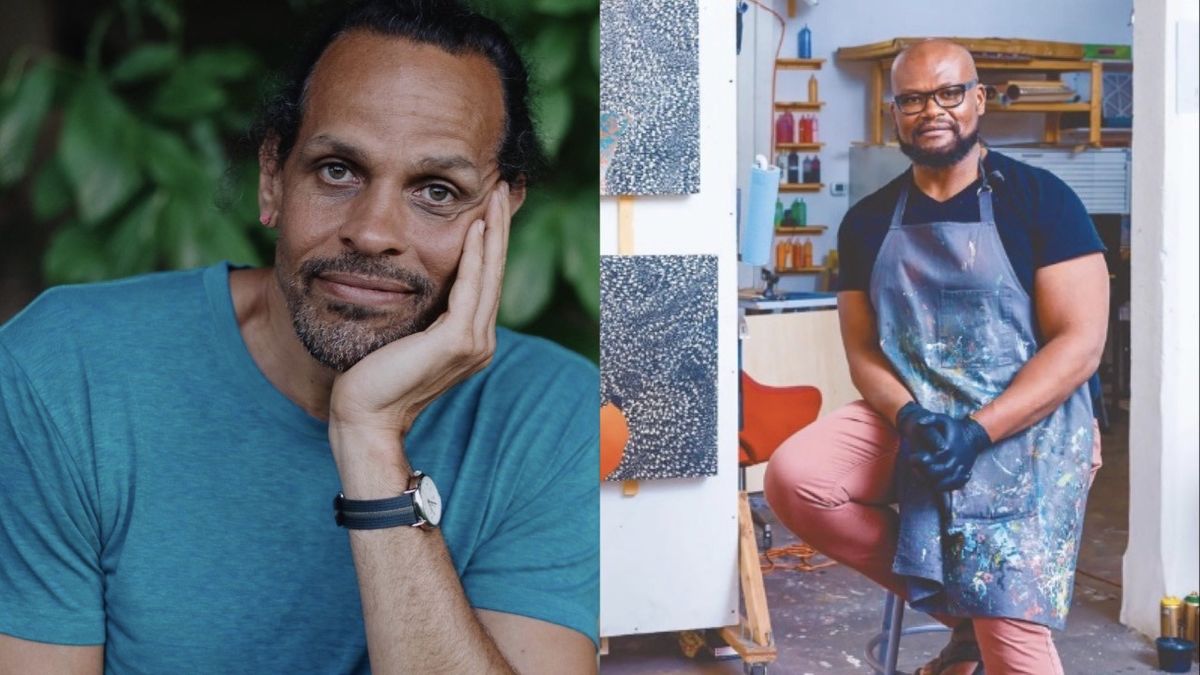 Ross Gay, photo courtesy of rossgay.net; Didier William, photo courtesy of Ryan Collerd for Pew Center for Arts and Heritage
Critical Dialogue: Didier William and Ross Gay  
April 19 
Didier William is an artist from Port-au-Prince, Haiti, currently teaching at the Mason Gross School of the Arts at Rutgers University in New Jersey. His practice revolves around painting and printmaking, and he has exhibited at the Bronx Museum of Art, Museum of Latin American Art in Long Beach, Pennsylvania Academy of Fine Arts, and Carnegie Museum of Art, among several others. He was the recipient of a 2021 Pew Fellowship from the Pew Center for Arts and Heritage. 
Ross Gay is the author of four books of poetry: Against Which, Bringing the Shovel Down, Be Holding, winner of the PEN American Literary Jean Stein Award; and Catalog of Unabashed Gratitude, winner of the 2015 National Book Critics Circle Award and the 2016 Kingsley Tufts Poetry Award. His first collection of essays, The Book of Delights, was released in 2019 and was a New York Times bestseller. His new collection of essays, Inciting Joy, was released by Algonquin in October 2022.