Back to Blog
January 24, 2023
Tyler's AED Presents Lecture Series Announces Lineup of Speakers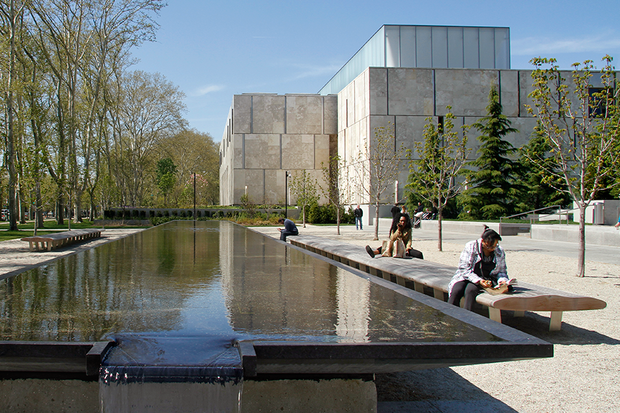 The spring season of Tyler School of Art and Architecture's major speaker series — Critical Dialogues, AED Presents, and the Jack Wolgin Visiting Artist Lecture — begins this month featuring both in-house and internationally acclaimed practitioners. On the AED side, lecturers include a handful of Tyler's own faculty, who will discuss their research and how it informs their teaching, architects from local firms, and an architectural critic from the Philadelphia Inquirer. 
A full schedule of events can be found here.

Pablo Meninato, photo by Joseph V. Labolito
February 8th, History Theory Talks with Pablo Meninato, PhD, Arch 203, 12-1 pm 
Associate Professor of Architecture Pablo Meninato, PhD is an architect, architectural critic, and educator whose research focuses on the principles and mechanisms that govern the architectural and urban project. Meninato is a native of Argentina, and has taught and practiced architecture in Philadelphia, Buenos Aires, and Monterrey, Mexico. He has been involved in a multi-year research and publishing project that examines how various contemporary architects develop new urban design tactics to enhance the quality of life across informal settlements in Latin America. Meninato co-edited the book Informality and the City — Theories, Actions, Interventions with Springer Rotterdam in 2022. 
S.E. Eisterer, photo by Denise Applewhite
February 24th, History Theory Talks with S.E. Eisterer, PhD, Arch 203, 12-1 pm 
S.E. Eisterer, PhD, is an Assistant Professor of History and Theory of Architecture at Princeton University's School of Architecture. In 2022, she was named a Pearl Resnick Fellow at the Mandel Center for Advanced Holocaust Studies at the United States Holocaust Memorial Museum and a Senior Fellow with the Alexander von Humboldt Foundation. Eisterer's research focuses on spatial histories of dissidence, feminist, queer, and trans theory, as well as the labor of social and ecological movements. Currently, she is working on two forthcoming books: an interdisciplinary history and translation project, Memories of the Resistance: Margarete Schütte-Lihotzky and the Architecture of Collective Dissidence, 1918–1989, and the edited volume Living Room: Architecture, Gender, Theory, which illuminates methods and theories in writing about feminist and LGBTQIA+ spaces in architecture.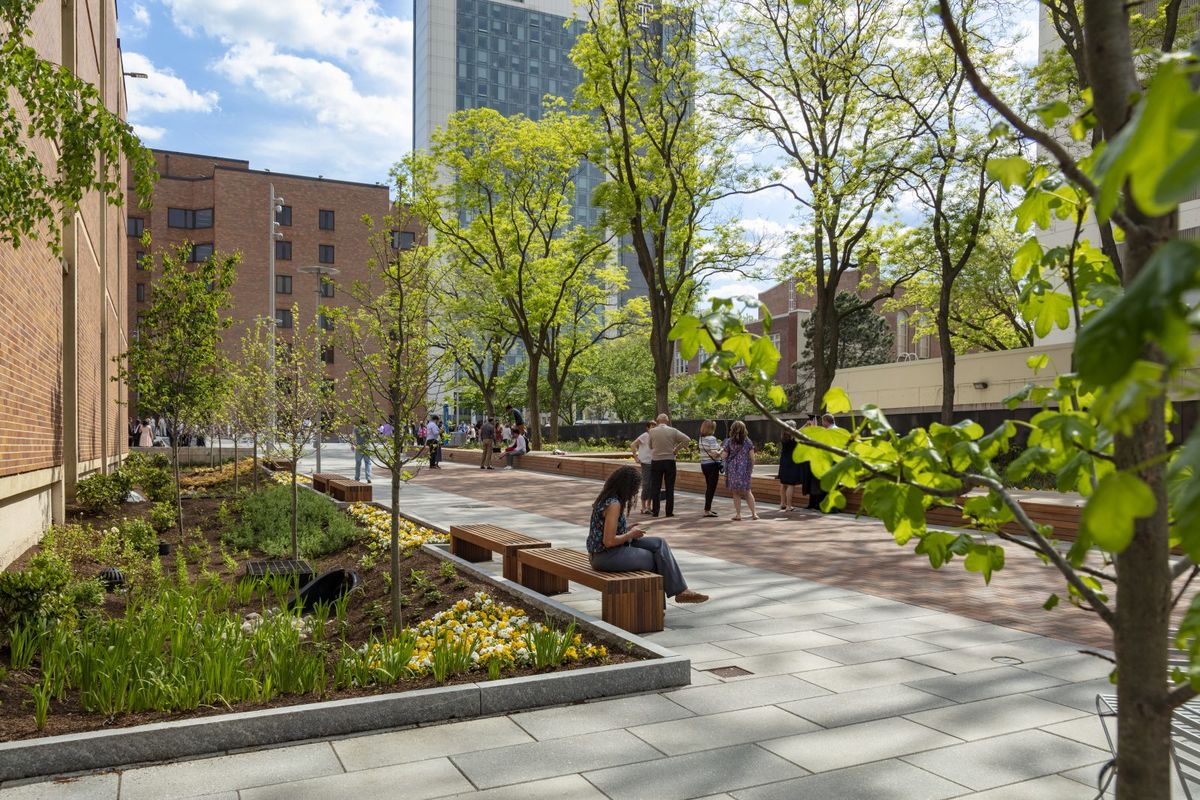 Temple University Campus
March 1st, Temple University Architects present the University Campus Landscape Plan, Arch 104, 4-5 pm 
The annual panel session regarding recent Temple design and construction projects at Temple University is focused on the relationship of overall planning and specific projects. This year, we will look at architecture and landscape side by side on the South Campus of Temple University. Panelists will reflect on the aims of the Verdant Temple Master plan by Grounds Reconsidered, alongside the renovation of Ritter Hall by HOK Architects to better understand strategic planning project implementation that leads to integration in campus design to yield quality public spaces.  
Panelists: 
James Templeton, Asst Vice President and University Architect 
Martin Droz, Assoc Vice President, Project Delivery Group 
Kai Olsen, HOK Director of Design, Interiors 
Brad Thornton, Senior Associate, Grounds Reconsidered (Verdant Temple Plan)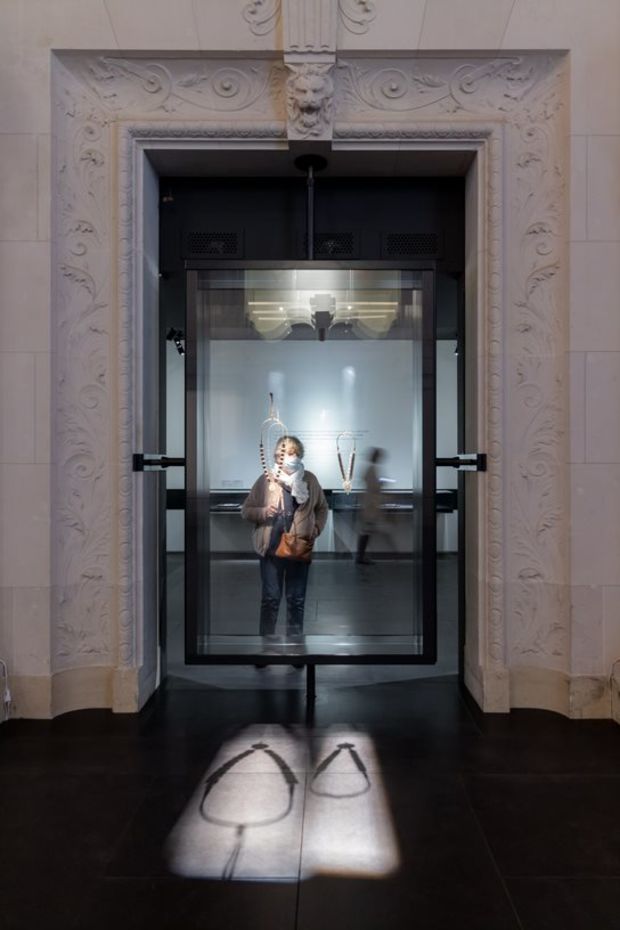 Installation View, Cartier and Islamic Art: In Search of Modernity at Musée des Arts Décoratifs, Paris. Photograph by Iwan Baan, Courtesy of Cartier 
March 20th, Anthony Saby & Marcos García Mouronte from DS+R, Arch 104, 4-5 pm 
DS+R architects Anthony Saby and Marcos Garcia Mouronte discuss the firm's design for Cartier and Islamic Art: In Search of Modernity, an exhibition of jewelry and precious objects from the beginning of the 20th century to the present day held at the Dallas Museum of Art and the Musée des Arts Décoratifs in Paris. The two will discuss their approach for designing the scenography for the exhibition in two radically different spaces.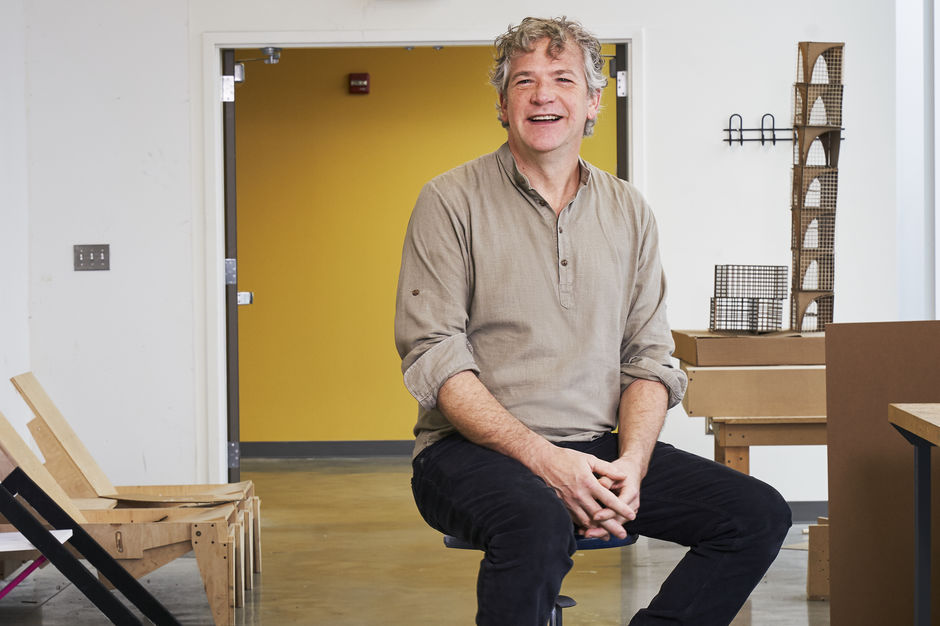 Stephen Anderson, photo by Joseph V. Labolito
March 22nd, History Theory Talks with Stephen Anderson, PhD, Arch 203, 12-1pm 
Associate Professor of Instruction Stephen Anderson, PhD, MArch, RA focuses his work primarily on the ethical and civic dimensions of architecture. Specifically, he examines the intersection of cities, nature, and architecture, especially regarding concepts of nature and human nature and their relation to material form; and the natural tensions and potentials that arise between architectural theatricality and the practices and institutions of everyday life. His current research explores concepts of urbanity in the architectural works of 1997 Pritzker Prize laureate, Sverre Fehn.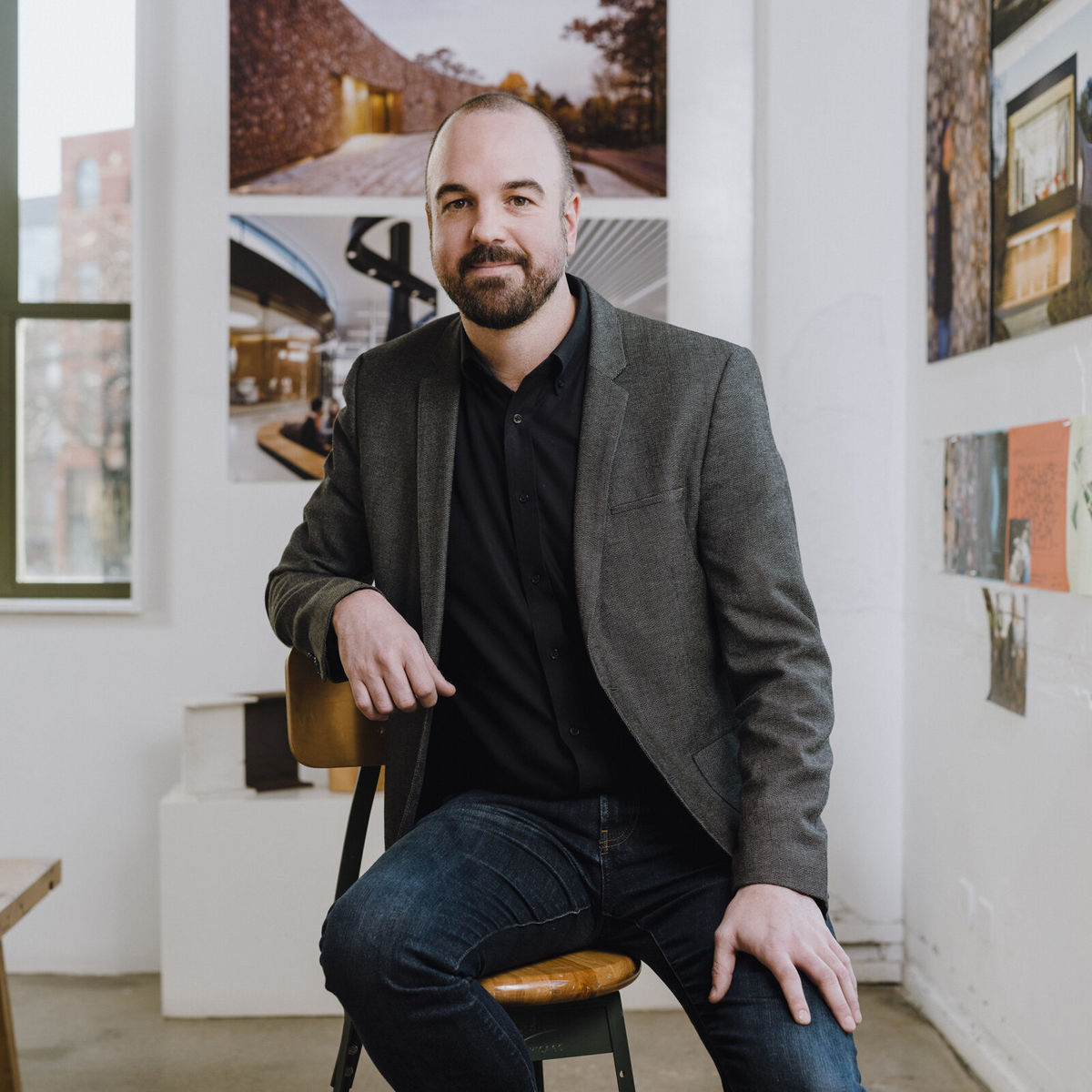 Weston Walker, photo by Lyndon French for Studio Gang
March 29th, Weston Walker from Studio Gang, Arch 104, 4-5 pm 
Architect Weston Walker is a design principal and the partner in charge of Studio Gang's New York office. With over 15 years at Studio Gang, Weston's expertise spans scales and typologies, having designed cultural and educational institutions, complex civic buildings, and towers across the Americas. Currently, he is leading a major expansion of the American Museum of Natural History (now under construction), an Enterprise Research Campus, and Block F, the central building in the upcoming Mission Rock development in San Francisco. Under his leadership, the Studio Gang has completed a diverse portfolio of projects in New York, including a new training facility for FDNY's Rescue Company 2 in Brooklyn, a Neighborhood Activation Study to increase public safety through community design and problem-solving in New York City, and the award-winning Solar Carve Tower.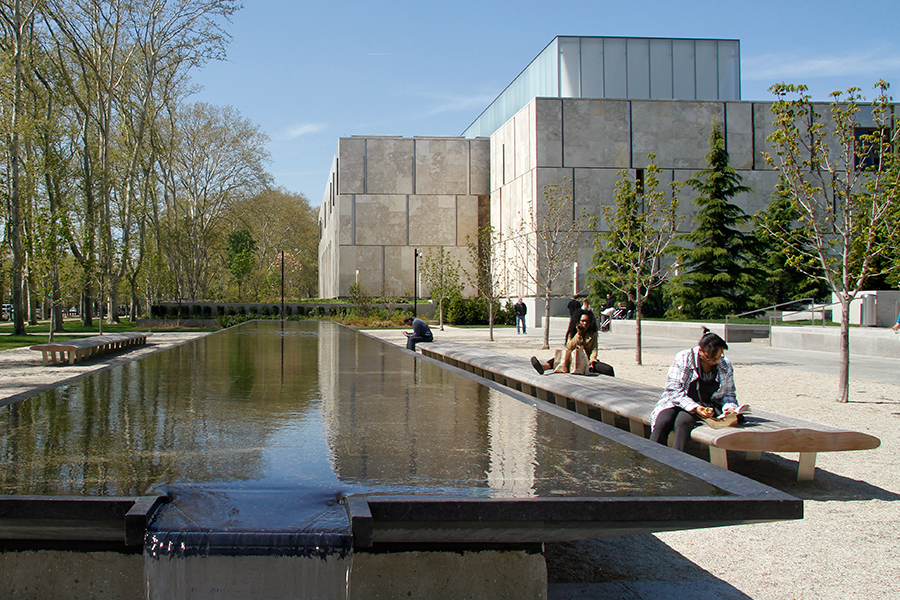 The Barnes Foundation, a project by The OLIN Studio 
April 5th, The OLIN Studio Panel Discussion, Arch 104, 4-5:15 pm 
The OLIN Studio, a design firm with offices in Philadelphia and Los Angeles, puts the intersection of craft and landscape at the forefront of its work. The firm's most celebrated projects include Bryant Park, Canary Wharf, Battery Park City, and Philadelphia's Barnes Foundation.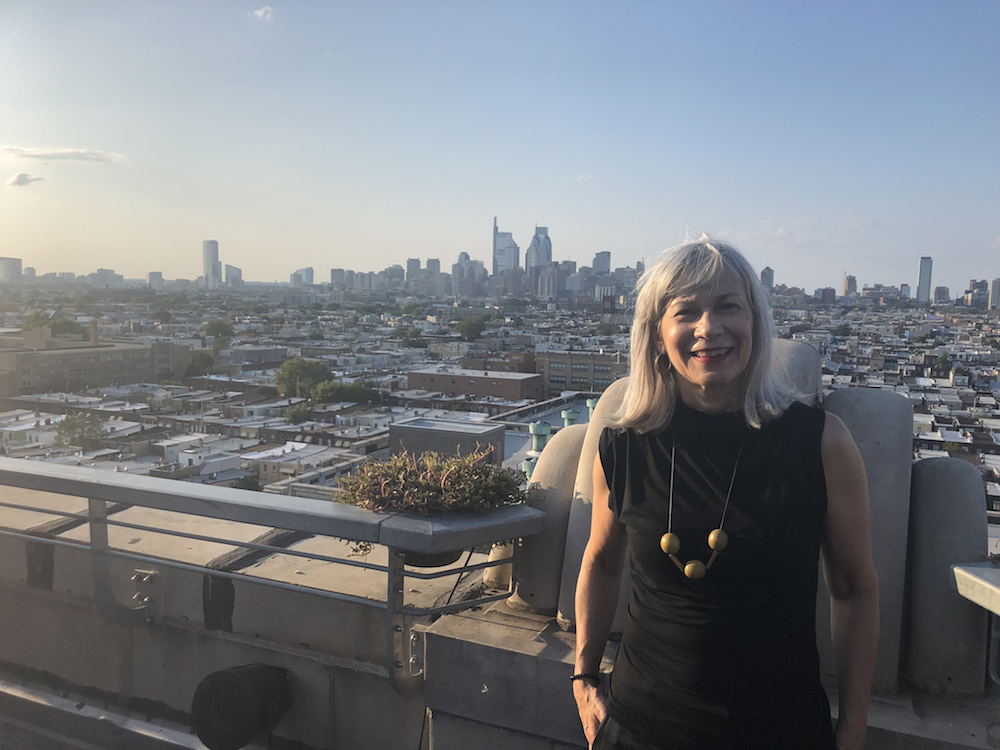 Inga Saffron by Ken Kalfus for Hidden City Philadelphia
April 12th, Inga Saffron from The Philadelphia Inquirer, Room Arch 104, 4-5 pm 
Inga Saffron is an award-winning journalist with The Philadelphia Inquirer, holding the 2014 Pulitzer Prize for Criticism. She is the Inquirer's architectural critic, and writes her own column, "Changing Skyline." Her panel will explore how various forces in American life, from its Wall Street-driven economy to the federal government's withdrawal from the housing market, has severely dumbed-down residential architecture.