Back to Blog
February 21, 2022
Tyler's Urban Workshop Awarded NEA Grant for Upcoming Design Project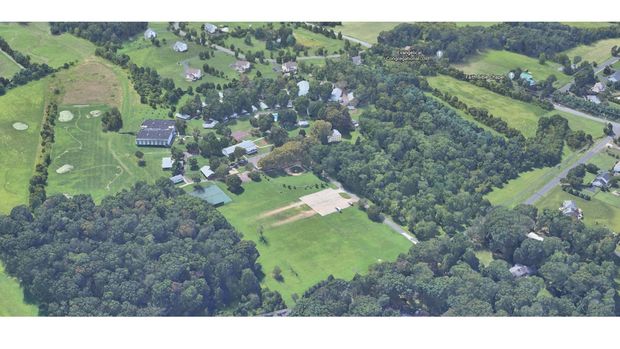 Architecture professors Sally Harrison, AIA and Ulysses Sean Vance, RA have received a $15,000 matching grant from the National Endowment for the Arts to support an architectural project within Tyler's Urban Workshop. The project, the Living-Learning Cabin Prototype, will generate a design for an innovative structure that is able to adapt to the diverse social, educational and recreational needs of children with disabilities. 
Harrison, director of the Urban Workshop, is serving as Principal Investigator in collaboration with The Variety, the Children's Charity of the Delaware Valley. Vance is serving as Co-Principal Investigator as well as integrating the project into his fall studio class. The NEA Grant for Arts Projects, a notable honor for Tyler faculty, will enable them to meet these goals efficiently. Matching funds will be provided by Tyler and Temple. 
Variety the Children's Charity of the Delaware Valley sits on a 77-acre campus in Montgomery County, just outside of Norristown. The site was initially developed in the 1950's as a campground to support disabled children during the polio epidemic, so the facilities are dated and in need of replacement. Variety will expand and rebuild its campus to serve to children with physical and intellectual disabilities with year round learning and recreational opportunities.  Following a master site plan, Variety has partnered with Harrison, Vance, and the Urban Workshop to create a new cabin protoptype that will serve as both classroom and summer camp living space. Cabins are the touchstone of the daily life of the campus, and the Living Learning prototype will offer more inclusive, adaptable, and sustainable space through various spatial patterns that meet diverse special needs. Tyler architecture students will envision details for disability-friendly elements, modeling them in the fall design studio led by Vance.  
Harrison leads Tyler's Urban Workshop, an interdisciplinary design collaborative that allows students and faculty to engage in real-world urban design projects in and around North Philadelphia in collaboration with community organizations. The workshop's projects range from visioning to installation, engaging  Architectural disciplines, but also aspects of Landscape Architecture and Horticulture, Planning, and the arts.   
As project leads, Harrison and Vance, whose professional backgrounds focuses on community design and healthcare design, will begin the process by researching case studies about similar, successful projects, reviewing literature about intellectual disability and the importance of space design. From there, they will develop architectural designs collaborating with Variety on in the process. The Living Learning Cabin Prototype will be the first of several such structures and is expected to take a few years to complete, engaging students all the while, through pedagogy and internships.   
Due to the success of the Urban Workshop's collaborative, hands-on approach, Vance says that a long-term goal is to transition away from "the dogmatic and well-framed architectural problem in the classroom and have students begin to address more dynamic considerations of need and gap analysis, determining what the problems are that they're solving as architects."  
Harrison and Vance both attest to the enjoyment that Architecture students gain from this type of real-world, hands-on experience. "They're transfixed by the entire process. They recognize the importance of what architecture can do. It excites and soothes people to be comfortable in their environment. Students learn how to respond to client needs and learn a new level of professionalism," Harrison says.   
Photo of The Variety campus courtesy of Sally Harrison