Tyler's MFA exhibitions "push the boundaries of both technical and conceptual practice."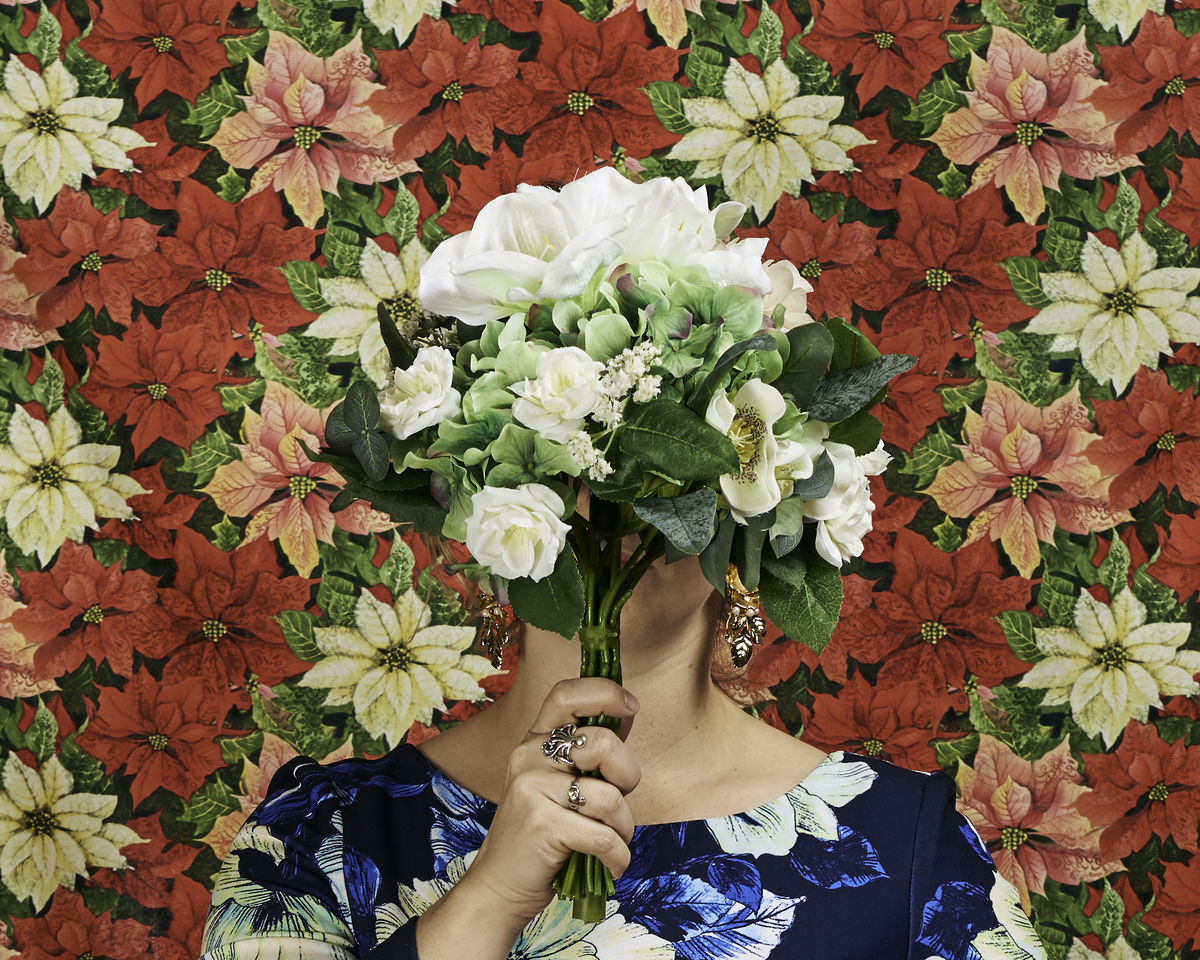 Above: Bridget K. Rogers, "Becoming a Wallpaper," Digital Photograph, 2019
Slide image: Better Lovers (Layla Marcelle and Jacob Raeder), "On Warm Adobe," Video, lightbulb, paint, wood, Internet, human(s). Photo credit: Alec Smith.
The Tyler School of Art and Architecture is pleased to announce its annual MFA Thesis Exhibitions, the culmination of two years of intensive artistic and critical development for the school's Master of Fine Arts candidates.
Tyler's 2020 MFA Thesis Exhibitions will showcase the work of 37 students representing nine different MFA degree programs in flights of solo and collaborative shows spanning from February 5 through April 11. (For a full list of participating students, click here.)
"We're so excited to see these students emerge as professional artists and contribute to the larger cultural, social and political dialogue," said Tyler Associate Dean Chad Curtis. "As a cohort, this group of MFAs pushes the boundaries of both technical and conceptual practice. Their expertise across media and disciplines guarantees that this will be a dynamic series of exhibitions."
The exhibitions will be installed on the ground floor of Tyler School of Art and Architecture at Temple University's Main Campus in Philadelphia, at N. 12th and E. Norris streets. New exhibitions featuring the work of three to seven students will be up every Wednesday through every Saturday, 11 a.m.–6 p.m., with receptions every Friday, 6–8 p.m. All events are free and open to the public.
When they graduate in May, Tyler's MFA Class of 2020 will join an alumni community that includes some of the most influential artists, thinkers and teachers of their time, including Dennis Adams, MFA '71; Harriete Estel Berman, MFA '80; Judith K. Brodsky, MFA '67; Amber Cowan, MFA '11; Angela Dufresne, MFA '89; Allan Edmunds, MFA '75; Anoka Faruqee, MFA '97; Carl Fudge, MFA '90; Trenton Doyle Hancock, MFA '00; John Hatfield, MFA '89; Edgar Heap of Birds, MFA '79, Ree Morton, MFA '70; Albert Paley, MFA '69; Erica Prince MFA '12; and Erin M. Riley, MFA '09, Will Villalongo, MFA '01.
Tyler's 2020 MFA Thesis Exhibitions participants:
February 5–8, 2020
February 12–15, 2020
February 19–22, 2020
February 26–29, 2020
March 11–14, 2020
March 18–21, 2020
March 25–28, 2020
April 1–4, 2020
April 8–11, 2020