Back to Blog
October 7, 2019
Jesse Harrod featured in the exhibition "Mending and Repair in Response" (September 13–October 26, 2019)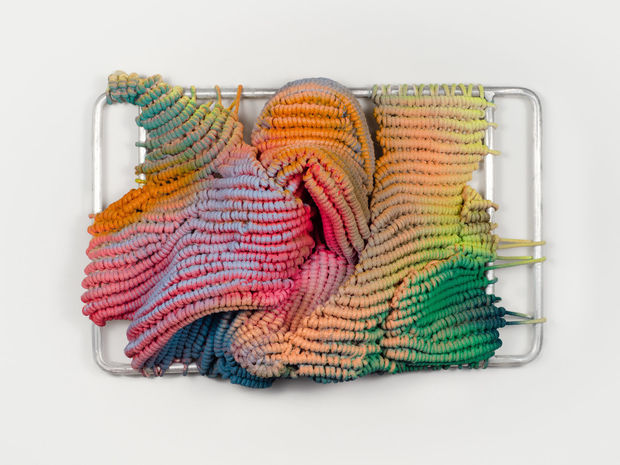 Jesse Harrod, assistant professor and program head of Fibers & Material Studies at the Tyler School of Art and Architecture, is part of an exhibition with Lisi Raskin entitled Mending and Repair in Response at Fleisher/Ollman from September 13 to October 26, 2019. In this show, Harrod and Raskin update historical markers of outsiderness, such as race and class, with contemporary notions of queerness, gender identity and disability in tandem with their artistic project of homage.
Renowned for her manipulation and transformation of materials, as well as founder of Tyler's Wearable Art Show (see 2018 video and 2019 coverage) and Queer Materials Lab, Harrod was called one of "7 Artists Who Stole the Show at [New York's] Spring/Break [Art Show]"  by Artsy earlier in 2019.
You can view more of Harrod's work in the faculty gallery.
Image: "Mons (11)" by Jesse Harrod, featured in Mending and Repair in Response. Image courtesy of the artist and Fleisher/Ollman.