Back to Blog
May 12, 2021
Landscape Architecture Student Wins Distinguished LAF Olmsted Scholarship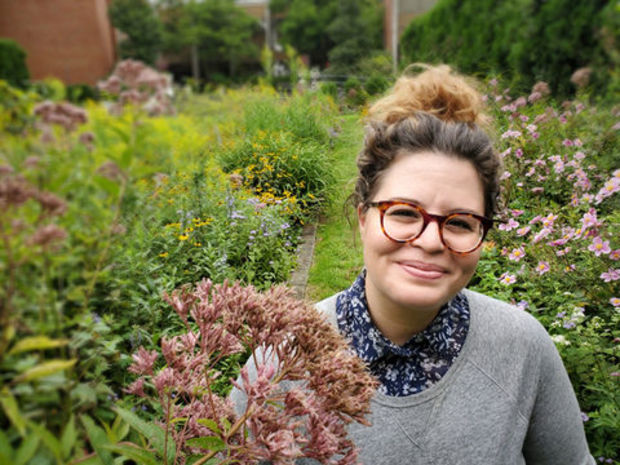 This blog is an edited version of a longer story by Jim Duffy, Content Manager of Temple University, Ambler Campus. You can read the full story here.
Tyler School of Art and Architecture Landscape Architecture student Abigail Long (LArch '21) is one of two national student leaders selected as a Landscape Architecture Foundation's (LAF) 2021 Olmsted Scholar—a program that recognizes and supports students with exceptional leadership potential who are using ideas, influence, communication, service and leadership to advance sustainable design and foster human and societal benefits.
"I am ecstatic! Being selected as the National Olmsted Scholar is a sign to keep pushing forward, to continue to learn, and to continue to look for more opportunities of how I can be of use in landscape architecture to create a better world."
LAF's Olmsted Scholarship is a competition within the United States and Canada, including all of the landscape architecture schools within both countries. For the program, students pitch a project based on what they would do with the winning funds. Long's project, as part of her volunteer work with the Green Schoolyard Squad—which helps schools create outdoor classrooms—involved developing planting palettes that could be implemented within these outdoor classrooms.
Long and her project were selected by two independent juries of leaders in the landscape architecture profession from a group of 51 master's and 36 undergraduate students who were nominated by their faculty for being exceptional student leaders. These top students, Long among them, earned the designation of 2021 LAF Olmsted Scholar and join the community of 892 LAF Olmsted Scholars named since the program's inception in 2008.
This prestigious honor comes almost a year after Long's participation in a team of students and faculty who presented Temple's Gold Medal award-winning Philadelphia Flower Show exhibit "Course of Action: A Radical Tack for Suburban Tracts."
Image: Courtesy of Abigail Long.