Back to Blog
February 4, 2021
New Exhibitions at Ross Art Museum Feature Two Tyler Faculty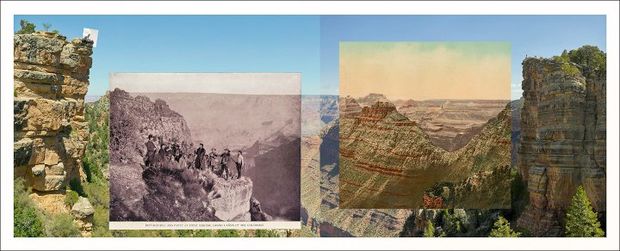 Two Tyler School of Art and Architecture program heads will be featured in exhibitions (through April 8, 2021) at the recently reopened Ross Art Museum in Delaware, Ohio that celebrate urban and rural spaces:
Pattern Drift: Cityscape
The Kuhlman Gallery features Pattern Drift: Cityscape, a mid-career survey of art by Philadelphia-based printmaker Amze Emmons, Tyler's associate professor and program head of Printmaking. It presents selections from three main bodies of work in which the city serves as background and context for the art. Emmons' images show his virtuosity as a printmaker and draftsman, as well as inspiration by mechanical illustration, cartoon language and newspaper journalism.
Landscape through the Lens
In the museum's West Gallery, Landscape through the Lens brings contemporary photographers Mark Klett and Byron Wolfe, Tyler's professor and program head of Photography, Zig Jackson and Martina Lopez into conversation with the work of 19th century landscape photographer William Henry Jackson. Klett and Wolfe's artwork combines photography from the early land surveys with images of these places today. "Understanding the surveys as precursors to expansion and industrialization helps contextualize how photographers like Jackson were part of a larger system of national development," Erin Fletcher, museum director.
To learn more about both exhibitions, please visit the Ross Art Museum website.
Image: "Viewing the Spectacle," by Mark Klett and Byron Wolfe. The image features multiple historic insets including Chromolithograph postcard by William Henry Jackson (bottom right.) (Photo courtesy of Mark Klett and Byron Wolfe)