Back to Blog
January 26, 2021
Pablo Meninato's New Book to Explore Urban "Informality"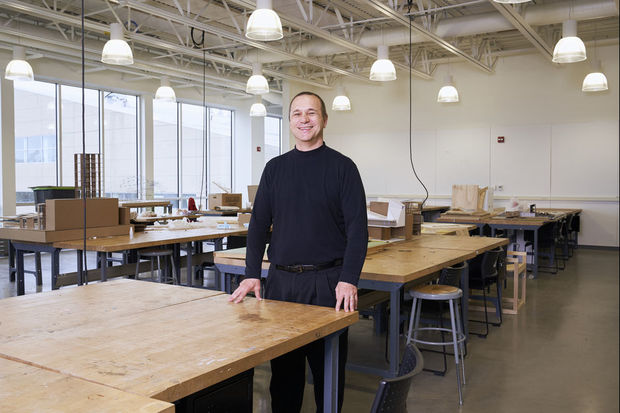 Pablo Meninato's new book will explore the current and future state of urban and architectural "informality" and its impact on communities
Pablo Meninato, Tyler's associate professor of architecture, together with Gregory Marinic, associate professor at the University of Cincinnati, will publish the co-edited book, Informality and the City: Theories, Actions, and Interventions [Springer Publishing Co. of Rotterdam].
Meninato's latest book will continue to expand Tyler's scholarly investigations of addressing social inequities through architecture and design, as well as advocate for social justice in marginalized communities by demonstrating ways of working that improve the daily lives and futures of residents.
"In the context of architecture and urbanism, 'informal' assumes the absence of planning or design. Informal urbanism, therefore, is considered to be inherently ad hoc, organic, spontaneous and improvisational," said Meninato.
"The informal," he continued, "does not respond to the guidelines of a master plan nor a building architecture. This reasoning, largely traced to societal and disciplinary biases, conflates informal development with an absence of value."
In the informal city, long-standing assumptions surrounding planning, architecture and urban design—such as the need for conventional financing, professional practitioners, legal frameworks and precision—are strikingly absent. Here, such parameters appear insignificant, arbitrary or marginalized. "Designing for the informal city," said Meninato, "requires alternative methods characterized by things like community participation and collaboration with citizens, planners, architects, designers and governmental bodies."
Informality and the City is organized into five sections, Meninato explained. The first one, titled "Informality: An Overview," examines the phenomenon of the informal city as a novel area of research, theoretical speculation, and implementation of new design tactics. The following sections focus on the main regions around the globe where increasingly large portions of their population live in informal settlements: Latin America, U.S.-Mexico Borderlands, Africa and Asia. The book is framed within the notion of the "right to the city"—a concept theorized by Henri Lefebvre, which today should be expanded to the right to adequate housing, the right to remain in a community and the right to health care services, education and transportation.
"My hope for this book is to expand an understanding of the potential roles of architecture and urbanism towards positively transforming society," said Meninato. "Throughout history, architecture traditionally addressed the needs and wishes of the most privileged sectors of the population. I hope this publication project, and the agenda of informal urbanism in general, will contribute towards a more inclusive understanding of the discipline."
Additional publication details will be announced as soon as they are announced.