Back to Blog
October 7, 2019
Susan Moore's "Sub Rosa" exhibition on view October 4 to 26, 2019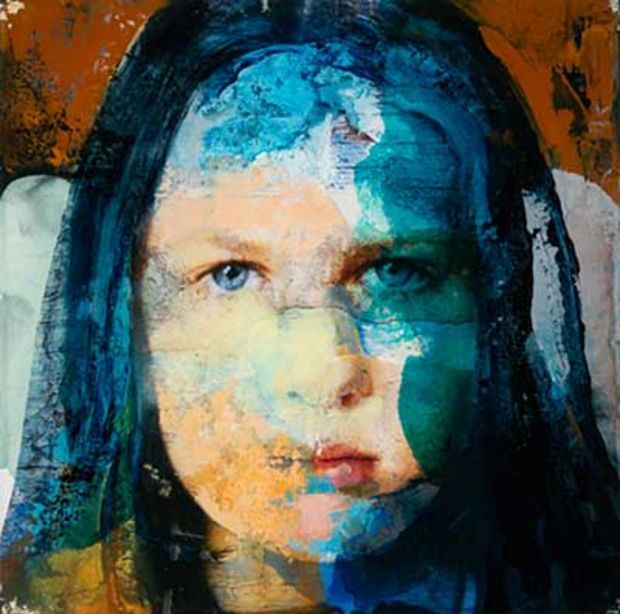 Susan Moore, professor of Painting at the Tyler School of Art and Architecture, has an exhibition, Sub Rosa, on view at Gross McCleaf Gallery from October 4 to 26, 2019, where she explores the possibilities available when a portrait and a painting reconcile. 
"One constant in my work has been the exploration of the unique tensions that the portrait reveals about the self and the assertion of individuality in relation to the quietness of anonymity," said Moore. "Each work seems to develop its own persona, growing out of elements of the subject and myself no doubt, but also contributions from each viewer. The title of my show, 'Sub Rosa' means in secret or under the surface and refers to what you can't see when looking at a person." 
You can see more of Moore's work in the faculty gallery.
Image: Susan Moore, Faccia, mixed media on canvas, 19.5 by 19.5 inches. Image courtest of the artist.