Back to Blog
April 1, 2021
Three Alumni Receive Awards by The American Academy of Arts and Letters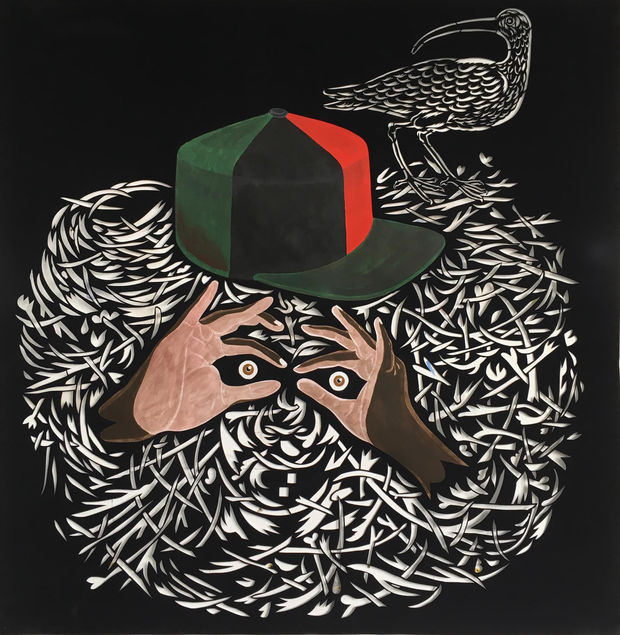 Three Tyler School of Art and Architecture alumni, Will Villalongo (MFA '01), Jennifer Packer (BFA '07) and Erin M. Riley (MFA '09) are among the 18 artists to receive 2021 awards from The American Academy of Arts and Letters. The winners were chosen from a group of 125 established and emerging artists who had been invited to submit work.
Painter Jennifer Packer received one of two John Koch Awards in Art, given to young figurative artists. Both Will Villalongo, painter, printmaker, sculptor, installation artist and curator, and Erin M. Riley, tapestry weaver, received Art Purchase Program prizes, which helps place the work of talented, living American artists in museums across the country. Notably, this award is also Riley's second in 2021 so far. Earlier this year, she received a prestigious USA Fellowship for her bold artistic vision and significant impact.
For the full press release, click here.
Image: "You Can't See Me," 2017, by Will Villalongo. Acrylic, cut velour paper and collage. 40 by 39 inches, sheet. Courtesy of the artist.