Back to Blog
February 4, 2021
Tyler's Pepón Osorio in New Whitney Exhibition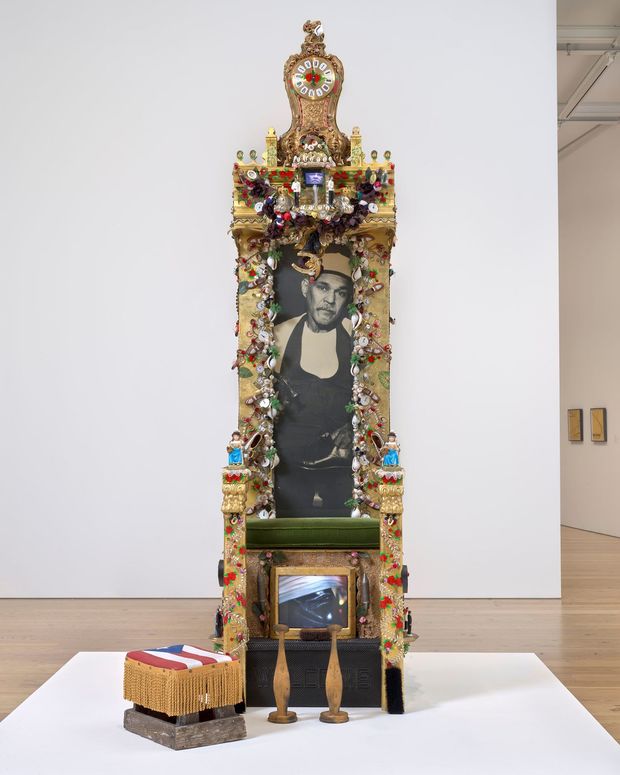 Tyler's Laura H. Carnell Professor of Community Art in Community Arts Practices, Pepón Osorio, is featured in the exhibition, Making Knowing: Craft in Art, 1950–2019, now through February 2022 at The Whitney Museum of American Art.
The show foregrounds how visual artists have explored the materials, methods, and strategies of craft over the past seven decades. The show features "Angel: The Shoe Shiner" (1993) by Osorio. This trinket-encrusted throne pays tribute to a shoe shiner named Angel, whom the artist frequented for years. "His job was about giving and bringing light to other people," Osorio explained, "but very little was given to him. So I made this piece in his honor."
To learn more about the exhibition, click here.
Image: "Angel: The Shoe Shiner" (1993) by Pepón Osorio