Back to Blog
October 3, 2019
Tyler alumnus creates mural with Philadelphia high school students to enhance community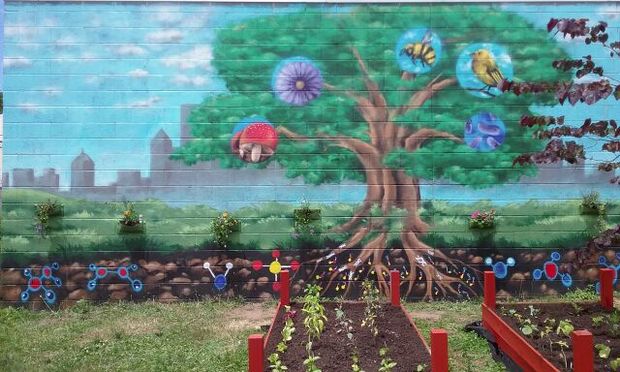 In spring 2019, Tyler School of Art and Architecture Community Development alumnus Jon Fiamoncini (BSCD '19) helped create a mural and garden at Philadelphia's George Washington Carver High School of Engineering and Science (GWC), with the help of students and generous donors.
"Originally, I'd been assigned the task of assisting a group of GWC students with a community engagement project through my Placemaking: Revitalizing Urban Communities class at Tyler," Fiamoncini said. After the class ended, he continued to volunteer at GWC. That's when plans were discussed for the creation of a mural and garden.
"Jon wanted firsthand experience applying some of the lessons he learned in class to collaborate with community members to create an engaging place," said Lynn Mandarano, associate professor of community development at Tyler. "By volunteering, he embedded himself in the community, learned what the students would like the mural to represent and engaged them in the mural design and painting." 
Working alongside GWC teacher Kevin Latchford, a timeline and budget were developed. In order to support the project, Fiamoncini organized a fundraiser, featuring work by local artists and raffle prizes to purchase art supplies.
Over six months, with the guidance and assistance of Latchford, a group of GWC students assisted Fiamoncini on the mural while Latchford focused on the new flower beds and vertical planting pouches. Students designed and painted a variety of molecules along the bottom of the mural throughout the spring 2019 semester.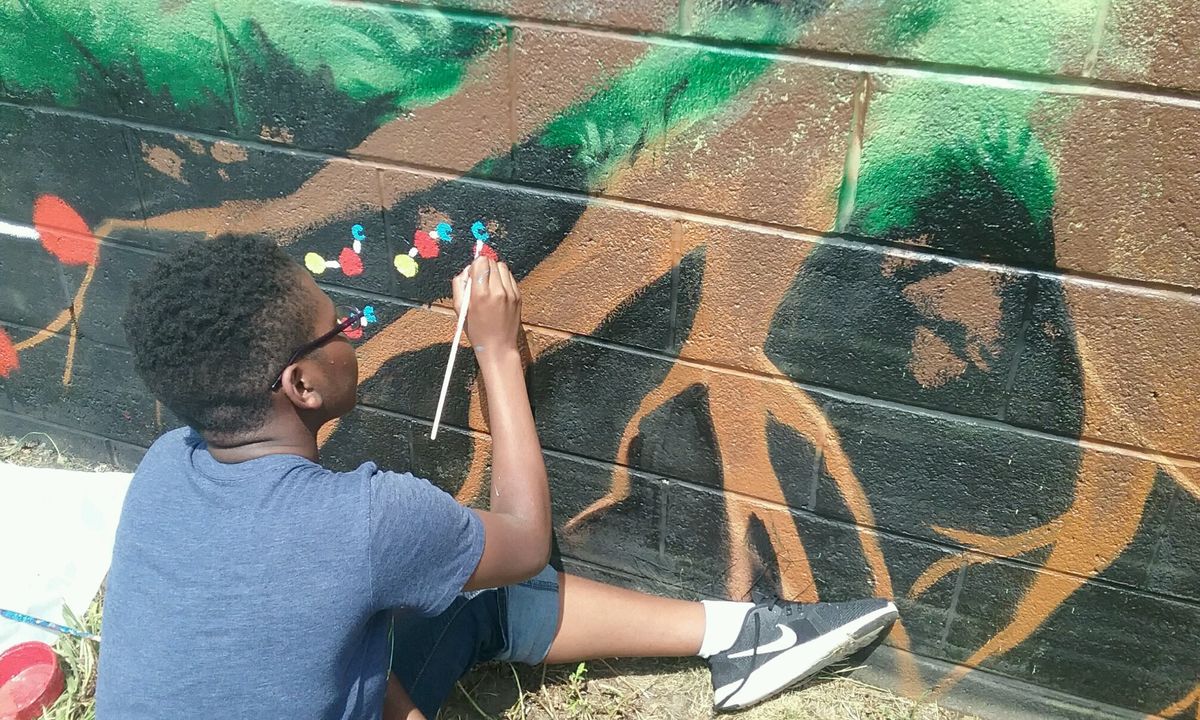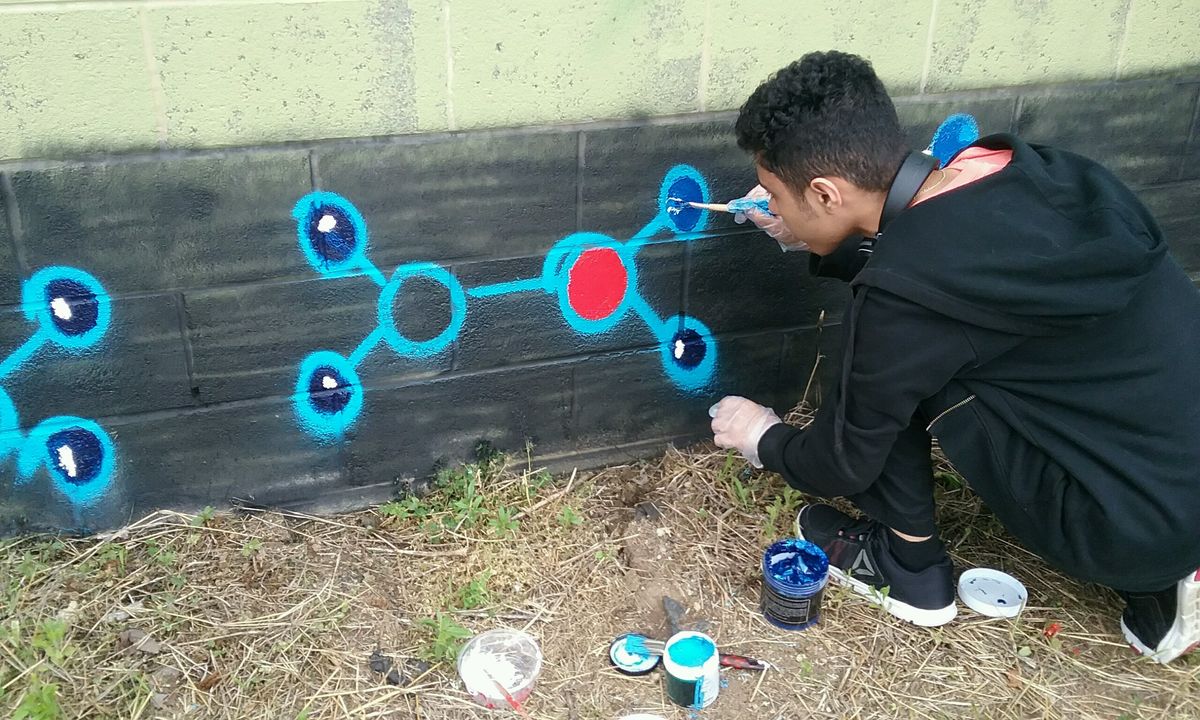 "Tyler taught me the importance of working with local communities, as well as creative place making," Fiamoncini said.