Back to Blog
March 9, 2020
Tyler Faculty Leah Modigliani's New Exhibition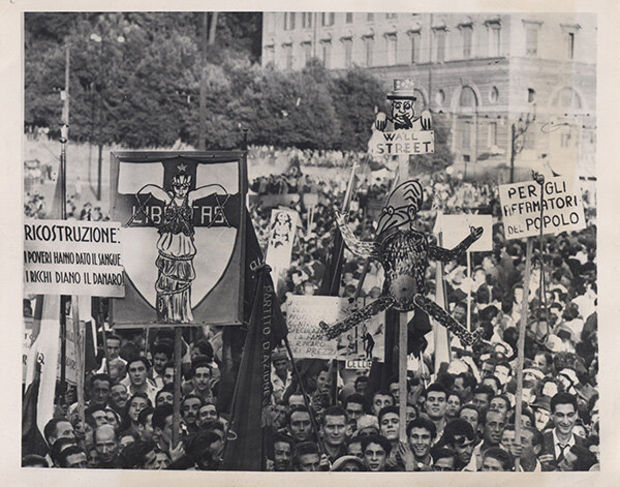 Leah Modigliani, program head of Visual Studies at the Tyler School of Art and Architecture, has a solo exhibition, Rome 1947, on view at Grizzly Grizzly gallery in Philadelphia, now through March 29, 2020. Her work in the show "is made in response to our contemporary political climate to be exhibited in the midst of the democratic primaries in this important election year." Modigliani uses photography, a political poster and a large-scale puppet to harken back to the Italian citizens' protest of their right-wing government. She uses this historical reference to draw parallels and contrasts between the 1947 Italian Premier and our own authority figures today in the U.S.
Modigliani also recently presented a paper entitled, "Conflicted Territories at the Frontier of the Avant-Garde: Rethinking Vancouver Photo-Conceptualism" at the at the Invisible City Symposium, On Regionalism: Mid-century Art, Architecture and Culture in North America. The Symposium paid special attention to the many regional clusters of innovative art-making that emphasize networks of artists in a single geographical place.
Image courtesy of artist.