Back to Blog
June 8, 2021
Tyler Horticulture Grad Student Earns Katharine M. Grosscup Scholarship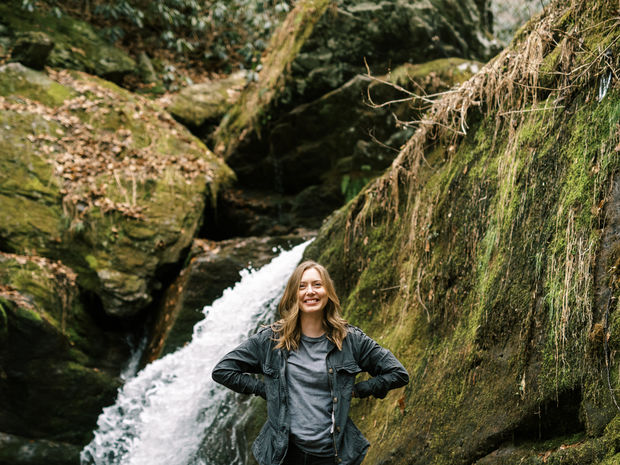 Alyssa Hannigan, Tyler School of Art and Architecture Horticulture graduate student, has received The Garden Club of America's (GCA) Katharine M. Grosscup Scholarships in Horticulture, which celebrates friendship and the love of gardening within the GCA.
"I'm honored to receive this scholarship because it will help fund my education towards a master's in landscape architecture," said Hannigan. "I've always had a great admiration for the natural world and plants, so receiving this award from the Garden Club of America is confirmation that I'm headed in the right direction."
One of Tyler's strengths, including in the Landscape Architecture and Horticulture programs, is the faculty's commitment to student success. Hannigan noted several faculty members, like Pauline Hurley-Kurtz and Baldev Lamba, for being especially instrumental in bringing such scholarship opportunities to her attention, as well as their support in the application process and their mentorship to develop her work and ideas.
The Grosscup scholarship will also help advance Hannigan's research, centered around landscape architecture in nature preserves, in particular Holtwood Nature Preserve located in southern Lancaster County, Pennsylvania.
Nature preserves, Hannigan explained, often lack traditional horticultural aesthetics but have immense ecological and environmental value. Because preserves tend to look "messy" and their ecological value cannot be visually perceived directly, preserves can be left undervalued and underutilized. "With this site, I intend to examine ways to use landscape architecture and ecological restoration to change visitor perceptions of the landscape," she said. "People tend to care for places they perceive as 'beautiful.'"
Image courtesy of Alyssa Hannigan.