Back to Blog
June 28, 2021
Tyler Landscape Architecture Faculty Member Wins Teaching Medal
Lolly Tai, professor of Landscape Architecture, has received the 2021 Jot D. Carpenter Teaching Medal from the American Society of Landscape Architects (ASLA), recognizing her sustained and significant contribution to landscape architecture education. 
Click here to read Dr. Tai's Jot D. Carpenter Nomination and Support Letters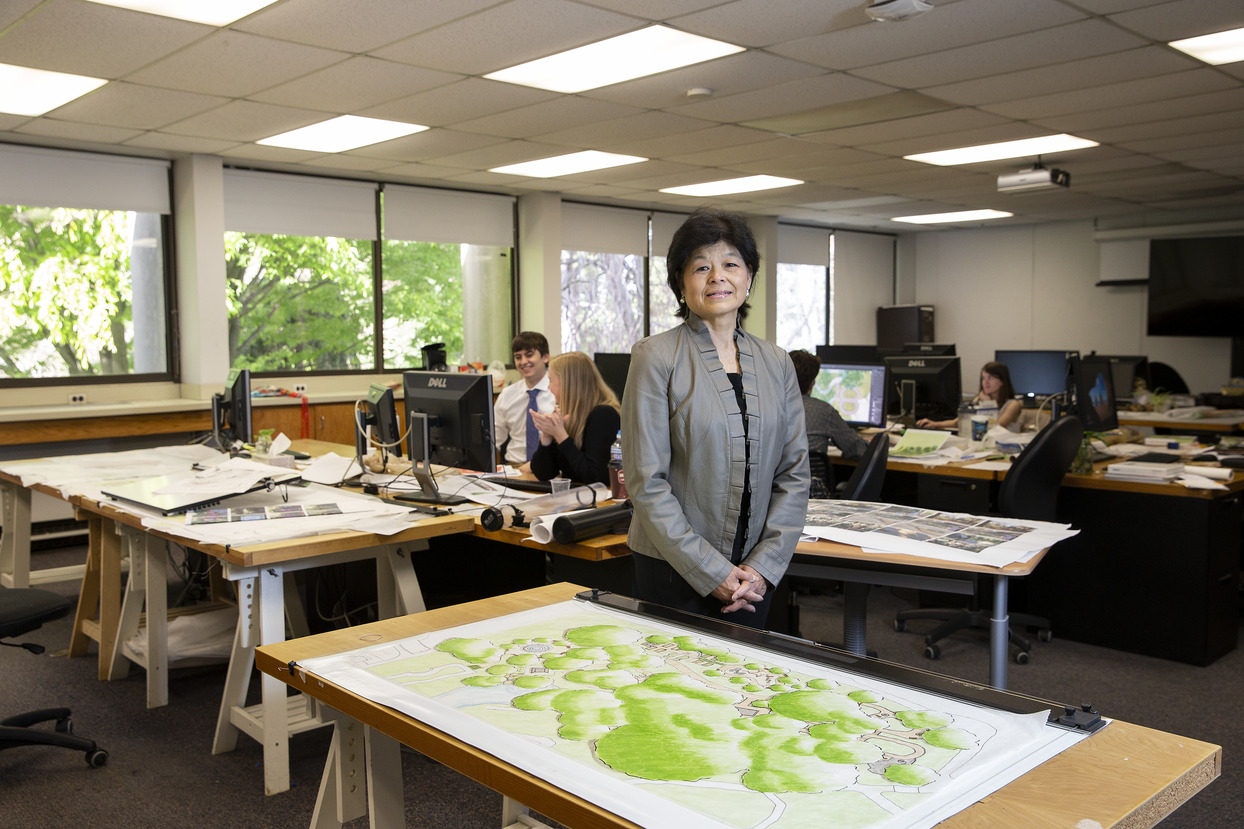 "Needless to say I am deeply humbled," said Tai.
A national honor given annually, the Jot D. Carpenter Teaching Medal is awarded to a faculty member who embodies the eponymous Professor Carpenter of Ohio State University—an individual whose honor, commitment and energy as an educator leaves an indelible mark on landscape architecture education.
Tai, a licensed landscape architect whose work is focused on sustainable landscape design, has been a formidable educator of landscape architecture, teaching design studios, research design methods, materials and methods of construction and site engineering, among others. Her experiences as a professional landscape architect have enhanced her classes, too—last year, the ASLA named Tai a First Asian American Pacific Islander Fellow to honor her vital contributions to the field.
The Jot D. Carpenter Teaching Medal will be presented during the Conference on Landscape Architecture on Monday, November 22, 2021, in Nashville.