Back to Blog
October 7, 2019
William J. Cohen's new book, "Ecohumanism and the Ecological Culture," now available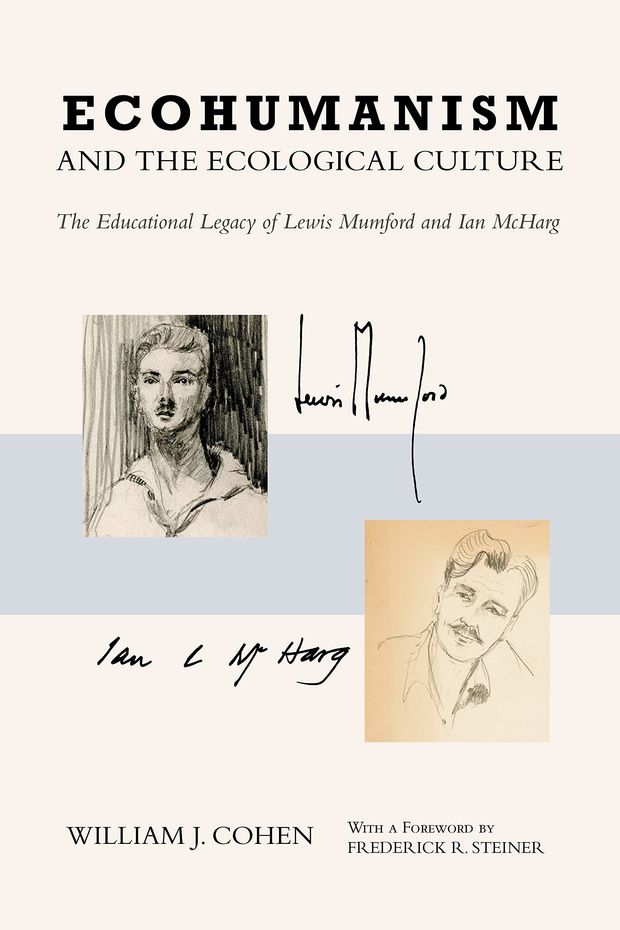 William J. Cohen, PhD, FAICP and associate professor of practice in the Tyler School of Art and Architecture's City & Regional Planning Program released his latest book, Ecohumanism and the Ecological Culture: The Educational Legacy of Lewis Mumford and Ian McHarg, with Temple University Press.
Full of narrative and personal stories, Cohen's book focuses on scholar Lewis Mumford and his conception of an educational philosophy that was enacted by his mentee, Ian McHarg, the renowned landscape architect and regional planner, who advanced a new way to achieve an ecological culture through an educational curriculum based on fusing ecohumanism—a synthesis of natural systems ecology with the myriad dimensions of human systems, or human ecology―to the planning and design disciplines. 
For those wishing to break down today's seemingly impenetrable academic silos, Cohen's Ecohumanism and the Ecological Culture should be required reading," said Robert Wojtowicz, Dean of the Graduate School and Professor of Art History at Old Dominion University. "It is not only an intellectual biography of Ian McHarg and Lewis Mumford, his mentor; it is a step-by-step primer of how to build true interdisciplinarity—one idea, one course, one faculty hire and one degree at a time.

If ever there was a time to resuscitate ecological planning, it is now, and Cohen's wonderful book helps us do that," said Timothy Beatley, Teresa Heinz Professor of Sustainable Communities in the School of Architecture at the University of Virginia. "Ecohumanism and the Ecological Culture provides a critical starting point for rethinking the content and pedagogy of design and planning schools.
Event and Book Signing
On Wednesday, January 29, 2020, 5:30 p.m. in Tyler Architecture 104, Main Campus, William J. Cohen will be speaking about Ecohumanism and the Ecological Culture at a free, public lecture. A book signing will follow.
You can order the book at Temple University Press or Amazon.