Back to Blog
March 3, 2021
Ashley West Elected as Vice President of Historians of Netherlandish Art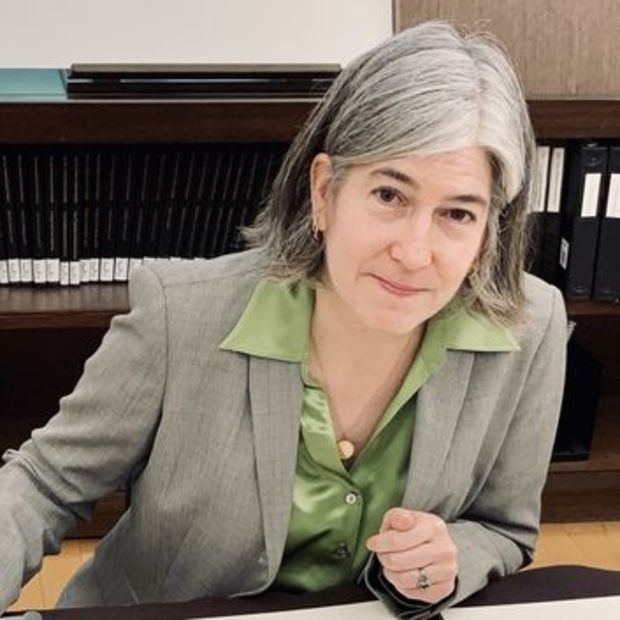 Ashley West, associate professor of Northern Renaissance and Baroque Art, 1400–1700 in Tyler School of Art and Architecture's Art History Program, has been elected as vice president of Historians of Netherlandish Art (HNA).
"I am very honored to have been voted by my colleagues across the globe to be the next vice president of HNA," said West.
The HNA is a group of over 800 international academics, curators and graduate students who are all dedicated to the study of Netherlandish, German/Austrian and Franco-Flemish art and architecture. During her four-year term, working closely with president-elect Walter Melion of Emory University, West will help lead the organization through a variety of new and existing initiatives.
"We are making matters of diversity, equity and accessibility a priority and will be expanding fellowship opportunities for BIPOC [Black, Indigenous and People of Color] and those working on de-colonizing and anti-racist topics," said West. "We are also hosting a program of webinars reflecting on the historiography of the field and where we are now at this critical moment, as well as launching pedagogical workshops, podcasts and panels for international conferences."
For Tyler, West's responsibilities with the HNA will lead to a broader network of resources for current graduate students as well as expanded opportunities for future students, such as access to new scholars in Northern European universities and museums critical to research, additional grants and participation in innovative symposia.
"The Netherlands has been a huge subject for cutting-edge scholarship and eco-critical approaches that connect to urgent matters of climate change today. I really look forward to bringing Tyler students in to see what it is all about," West said.
West's term will run from 2021–2025. View the official announcement here.