Back to Blog
November 11, 2020
Faculty Renee Jackson honored by PAEA as Outstanding Art Educator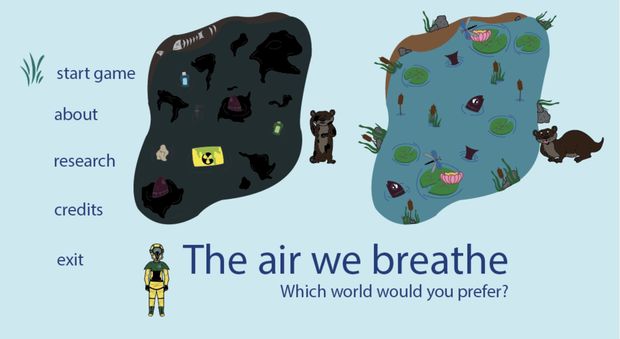 Renee Jackson, assistant professor and program head of Art Education, is the recipient of the 2020 Pennsylvania Art Education Association (PAEA) Outstanding Higher Education Art Educator Award at the PAEA Conference (October 16–17, 2020) for her research and teaching related to social justice art education and the integration of game-design and game-play as collaborative art forms and learning tools.
"I am very proud and honored to be recognized by PAEA, the largest state art education association in the United States, fueled by dedicated, passionate art educators," said Jackson.
Jackson also recently received the Loretta C. Duckworth Scholars Studio Faculty Fellowship Award and a Presidential Humanities and Arts Research Program Award, both from Temple University—awards that led to the development of the Arcade Our Way website. On this website, teachers and parents can access Jackson's research and corresponding resources, including a growing repertoire of social impact games co–designed with middle school students. An exhibition of this work will be on view in the Loretta C. Duckworth Scholars Studio space in the Charles Library on Temple University's Main Campus through November 2021.
A strong Tyler presence at PAEA
Jackson was not the only member of the Tyler community to be honored at PAEA. Diane Wilkin (MEd '99 with Arts Education Certification) was awarded the Pennsylvania Outstanding Art Educator of the Year. Wilkin recently retired after 24 years at Truman High School in the Bristol Township School District north of Philadelphia. "We must remain life-long learners," Wilkin noted, "...a fact that has been brought home this spring as educators made the shift to online teaching in response to COVID-19. Art educators faced unique challenges to bring studio work into a virtual learning space, adapting and learning right along with our students in our online classrooms."
Additionally, Tim Gibbon (MEd '15 with Certificate in Community Arts Practices) was honored with the Outstanding Friend to Art Education award for his work as a Philadelphia-based arts education administrator, teaching artist, community arts organizer and advocate for equitable access to arts education. He is currently the director of the Picasso Project—an award-winning arts education grant and advocacy program that supports innovative arts-based learning projects at 22 Philadelphia public schools each year. B
eyond the awards portion of the conference, numerous Tyler alumni, in addition to both Renee Jackson and Lisa Kay, Tyler's department chair of Art Education & Community Arts Practices and program head of Art Therapy, presented on a range of topics, including international perspectives in art education; virtual learning in a time of crisis; art, activism and resistance; curating a student-centered space: a look at journaling; choice and reflection in the high school art room; rethinking art curriculum for diverse and evolving society incorporate; Google tools effectively into their teaching; and more.
Tyler alumni who presented at PAEA are as follows:
Lynette Brown (BFA '94)
Beth Burkhauser (MEd '79 with Arts Education Certification)
Mary Pat Coyle (BA '78)
Gina Diaz-Perez (BSEd '13 with Arts Education Certification)
Marie Elcin (MEd '11 with Arts Education Certification)
Marie Huard (BFA '03 with Arts Education Certification, MEd '10)
Jessica Kirker (MEd '06)
Erica Mandell (BSEd '11 with with Arts Education Certification)
Johanna Marshall (MEd '13 with Arts Education Certification)
Alison Marzuoli (MEd '10)
Lauren Stichter (BFA '02 with Arts Education Certification)