Back to Blog
April 7, 2021
Introducing the Graphic & Interactive Design MFA Thesis Exhibition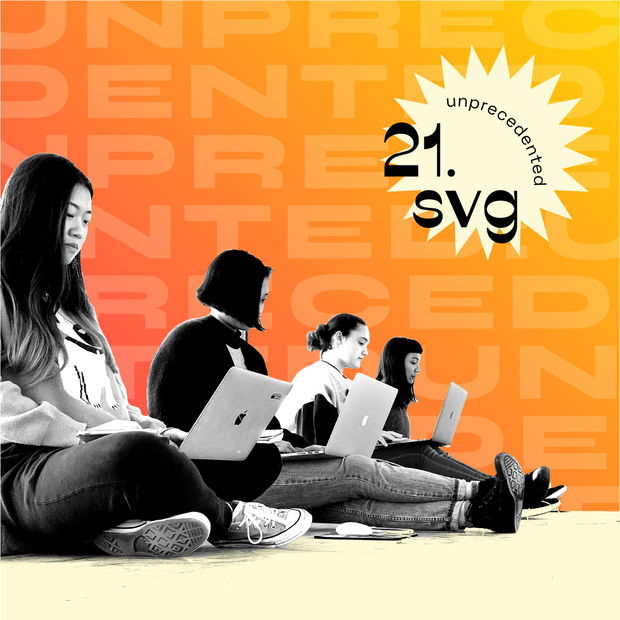 On April 21 and 22, 2021, the Graphic & Interactive Design (GAID) Program at the Tyler School of Art and Architecture will present its MFA Thesis Exhibition, 21.svg. Four students—Kat Brissette, Justine Kelley, Wenqing Liu and Marisa Watanabe—will feature their work developed at Tyler over the past two years, representing their intensive artistic and critical development.
21.svg is not just a virtual exhibition, it is a brand, a social media campaign, as well as a behind-the-scenes look at the entire process and creation. 
GAID's virtual MFA thesis exhibition will go live on April 21 on their designed website while a simultaneous brand and Instagram campaign, connected by the theme of "process", introduces each artist, spotlighting their unique talents, interests and goals. This campaign has already begun and you can catch up and follow along on Instagram by following @tylerdesignmfa. Tyler's virtual gallery, STELLA, will feature "bonus" 21.svg content, offering a behind-the-scenes look at the design process of the exhibition website, logo and brand strategies. 
Image courtesy of the students.