This fall, the work of Tyler School of Art and Architecture faculty and alumni associated with the school's MFA programs is being featured in high-profile exhibitions and publications around the world.
We've compiled current and upcoming opportunities that highlight their creative output: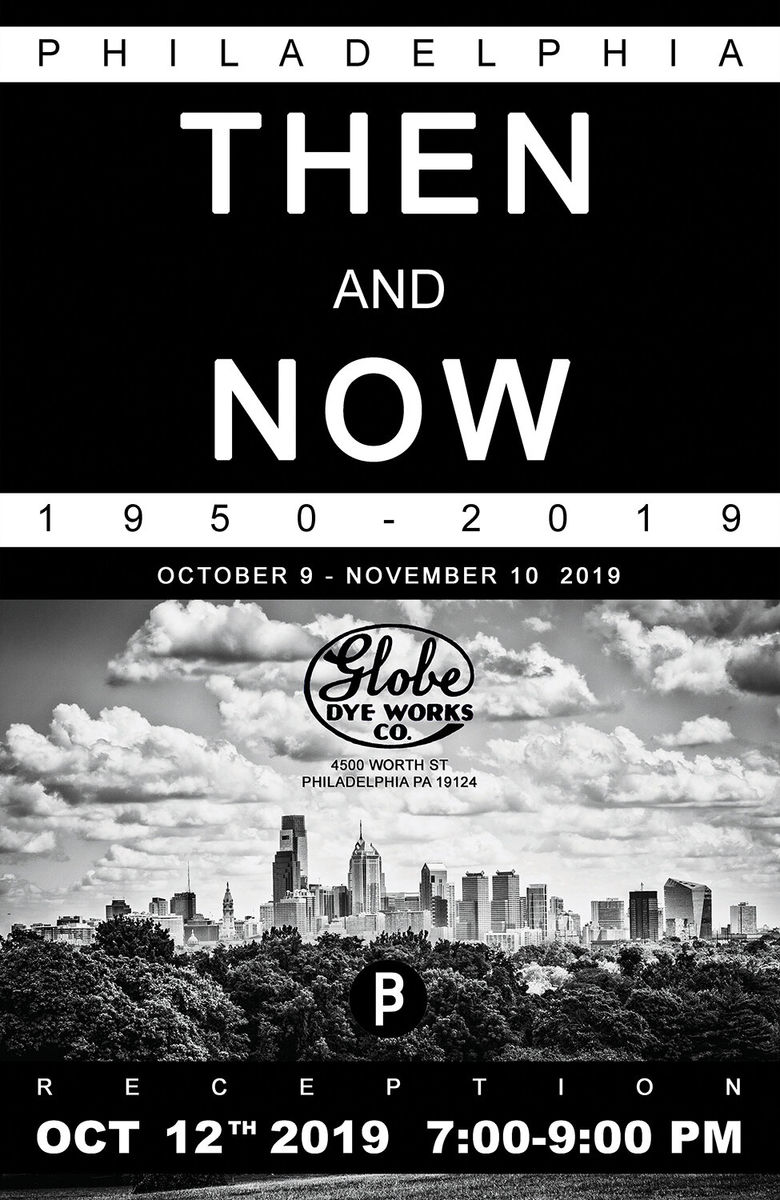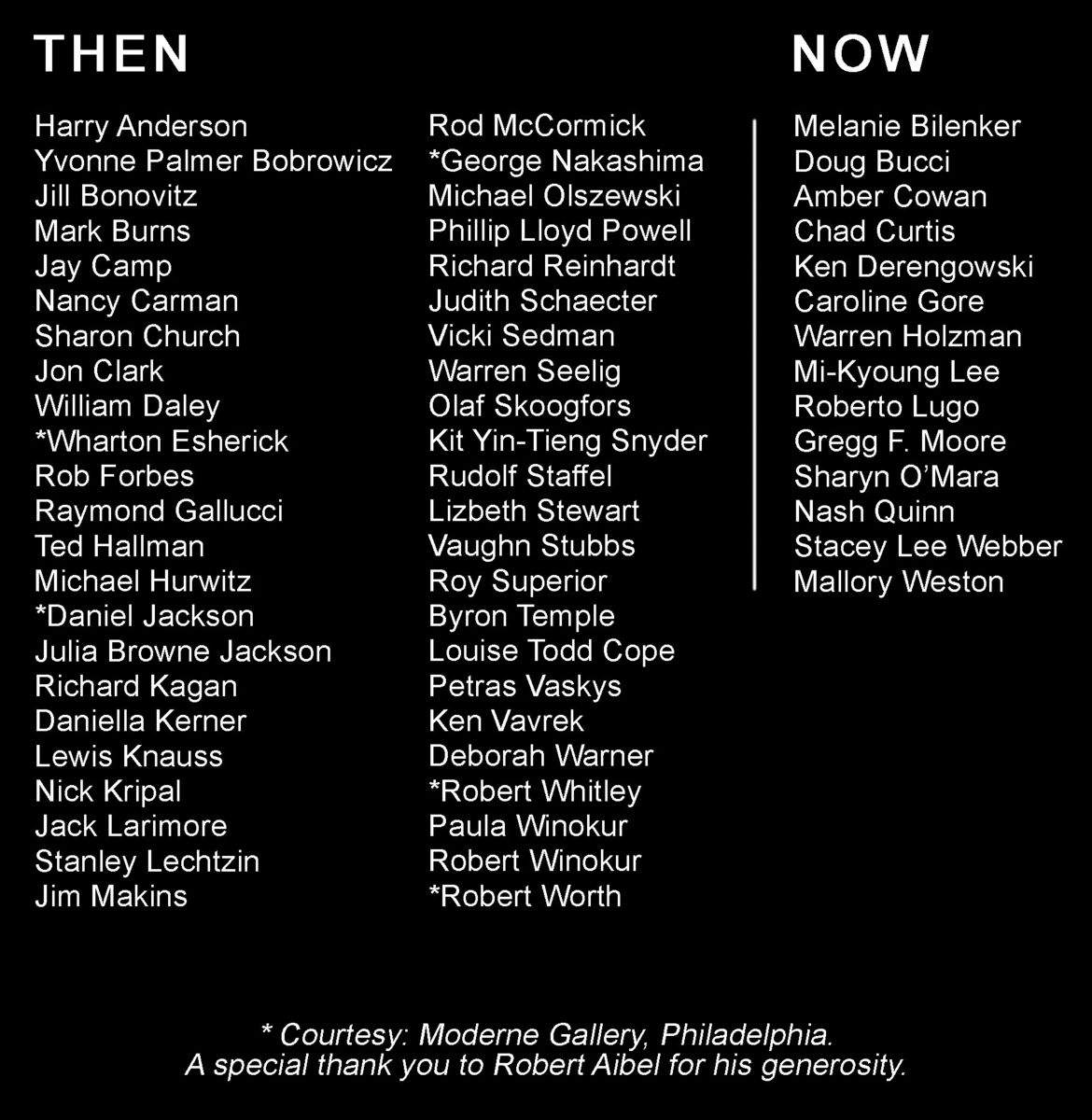 Philadelphia: Then and Now 1950–2019 (October 9–November 10, 2019, 4500 Worth St., Philadelphia) presents works from more than 50 Philadelphia-based craft artists from the last seven decades, including Tyler alumni, former faculty and current faculty: 
Alumni and former Tyler faculty featured in the show include Jon Clark, Raymond Gallucci (MFA '53), Ted Hallman (BFA '56), Daniella Kerner (MFA '77), Lewis Knauss (MFA '73), Nick Kripal, Stanley Lechtzin, Rod McCormick (BFA '74), Vicki Sedman, Rudolf Staffel, Paula Winokur (BFA '58), Robert Winokur (BFA '56) and Stacey Lee Webber.
---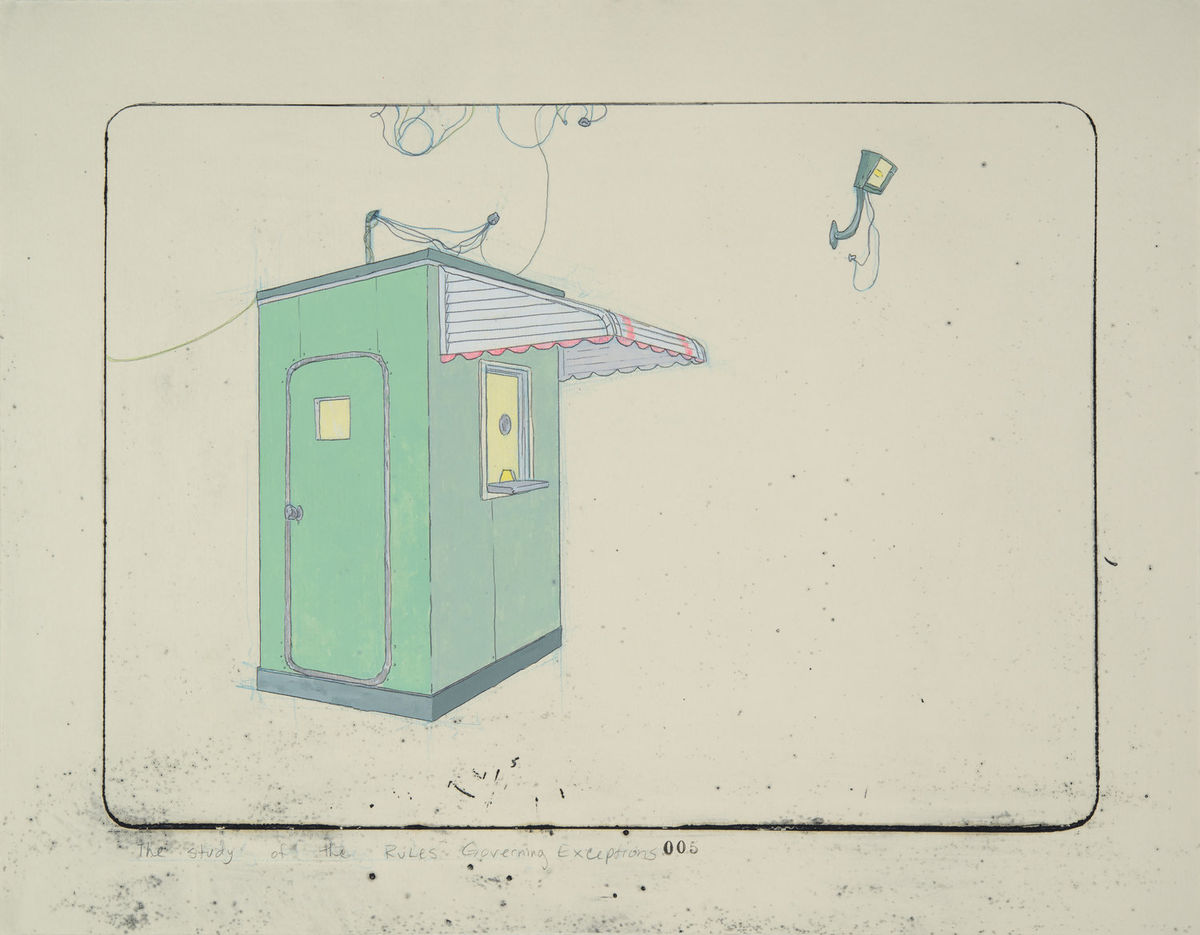 "The Study of Rules for Governing Exceptions 005" by Amze Emmons. Image courtesy of the artist.
Amze Emmons, associate professor and program head of Printmaking, recently had a mid-career, solo exhibition entitled Amze Emmons: Pattern Drift at the Academy Art Museum in Easton, Maryland from August 2 to October 2, 2019. The exhibition featured a 15-year survey of Emmons's printed work, selected drawings and artistic exploration. 
---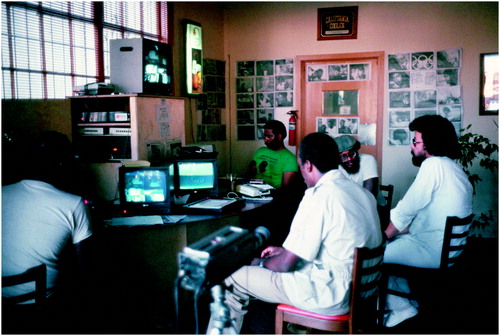 Mobile Image, Electronic Café, Gumbo House site (South LA), 1984 (artwork © Kit Galloway; photograph provided by the Sherrie Rabinowitz and Kit Galloway Archive, Piñon Hills, CA), as it appears in "The Future Is Present: Electronic Café and the Politics of Technological Fantasy" by Philip Glahn and Cary Levine.
Philip Glahn, associate professor of aesthetics and critical studies in Painting, has an article with Cary Levine, entitled "The Future Is Present: Electronic Café and the Politics of Technological Fantasy," in Art Journal, the College Art Assocation's peer-reviewed journal that serves as a forum for scholarship and exploration in the visual arts.
Glahn also an article entitled "The Bauhaus—Lost in Transfer: Art as Work," in the International Journal of Architectural Theory.
---
"Mons (11)" by Jesse Harrod, featured in Mending and Repair in Response. Image courtesy of the artist and Fleisher/Ollman.
The Philadelphia Inquirer published a round-up highlighted must-see exhibitions in the Philadelphia area and includes several Tyler faculty and one alumnus:
---

Kelly Holohan, professor and program head of Graphic & Interactive Design, is co-founder of We the Women—a visual initiative made up of female, female-identifying and non-binary designers who are bringing awareness to the general public focused on women's rights in the United States. Her work is currently on view in the We the Women Poster Exhibition alongside Tyler alumni and other artists from October 2 to 13, 2019, at The African American Museum in Philadelphia.
---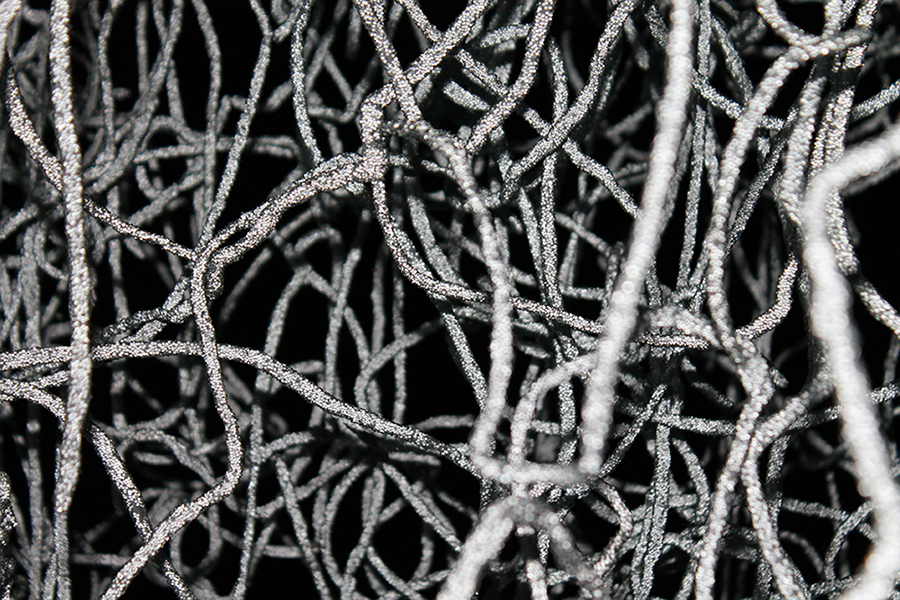 Jessica Jane Julius, assistant professor of instruction and program head of Glass, has a solo exhibition entitled Between Now and Now at Grizzly Grizzly in Philadelphia, in November 2019. In this show, Julius transforms the gallery with her large-scale installation created primarily from millions of tiny glass reflector spheres, traditionally used in highway markings, to visualize the notion of complex systems and networks that exist in the world around us. 
---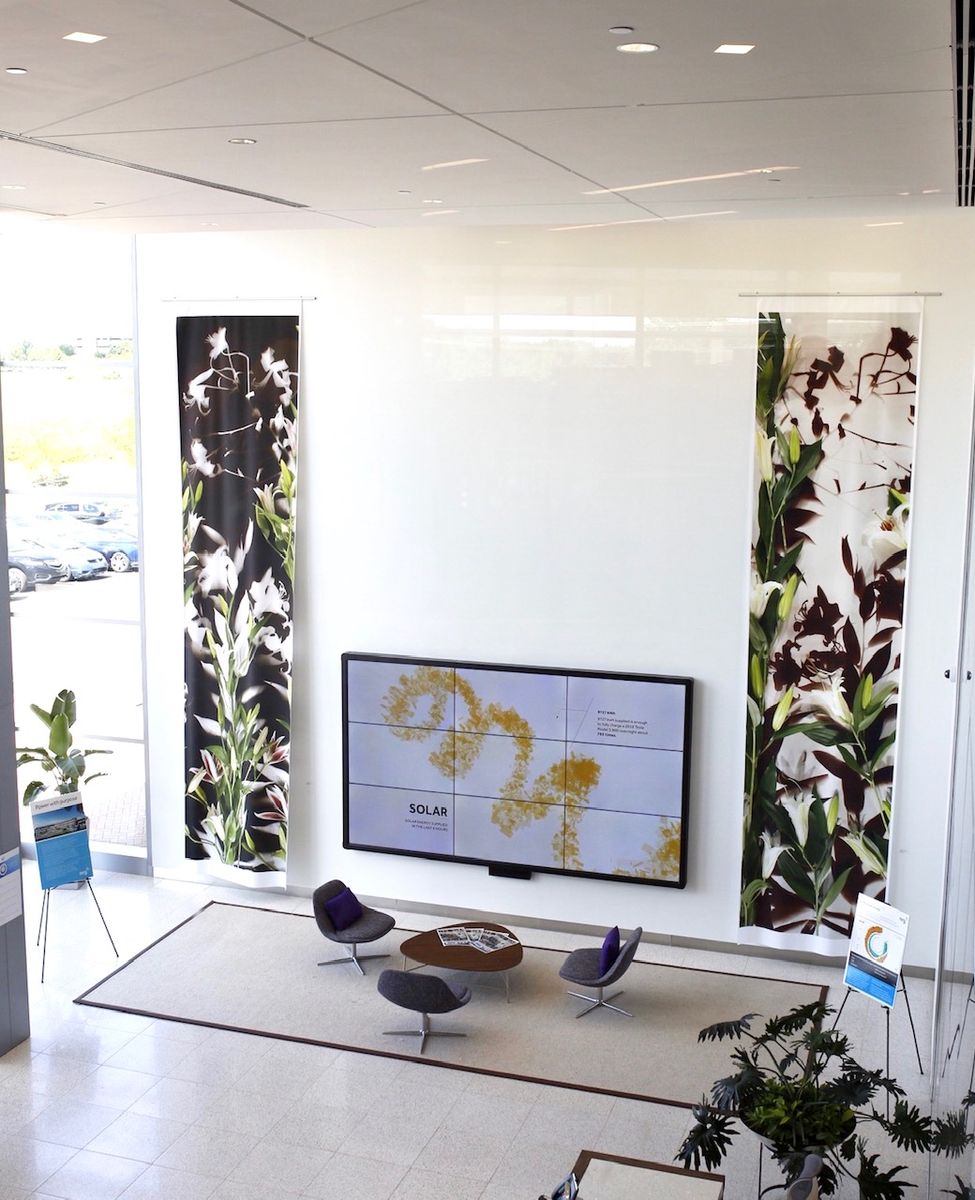 Installation image of one of Martha Madigan's works in NRG's headquarters, Princeton, New Jersey.
Martha Madigan, professor of Photography, is featured in three exhibitions:
Overdue: Treasures from the Vault (May 4–October 27, 2019) at Woodmere Art Museum features Madigan's cyanotype mural from her "Freeway Fences" series.
Botanical Portrait (featured above): Works by Madigan are currently being exhibited in the 130,000 square foot LEED Platinum building of the NRG headquarters in Princeton, New Jersey. These works explore themes of sustainability, relationships between nature/culture, earth imagery and climate change, plant biology and sunlight and landscape—all of which relate to NRG's commitment to sustainability and the changes that they're making to decarbonize.
Lensless (September 20–November 1, 2019) at the University of Louisville, Cressman Center for Visual Art, part of the 2019 Louisville Photo Biennial, features five works from Madigan's Graciela Growth photogram series. 
---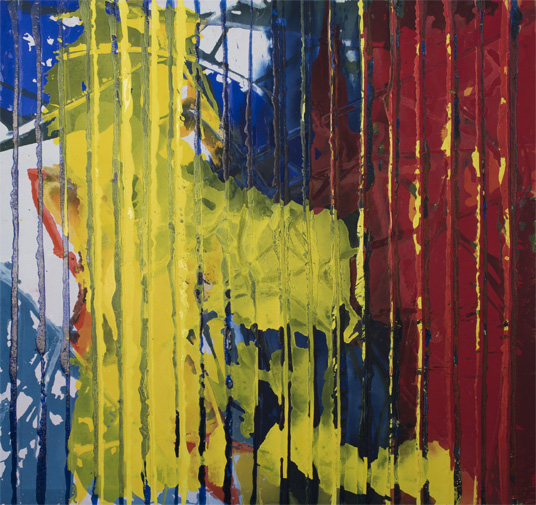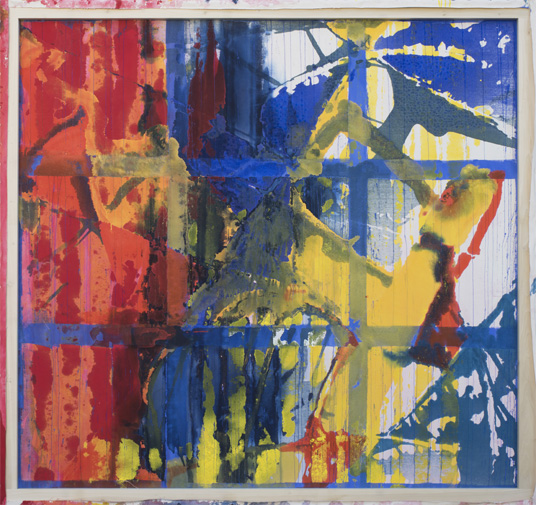 "Ribbed Red" (front and back) by Dona Nelson. Image courtest of the artist.
Dona Nelson, professor of Painting, has a solo exhibition, Dona Nelson: Days, Textures and Patterns on view at The Gallery at Tajan in Paris, France—Nelson's first show in Paris. Running from October 11 to 20, 2019, the exhibition presents painting from the last four decades and clearly shows the breath of inventiveness of her influential work.
Nelson's work is also the subject of Dona Nelson: Painting the Magic Mountain from September 14 to November 1, 2019, at Michael Benevento Gallery in Los Angeles.
---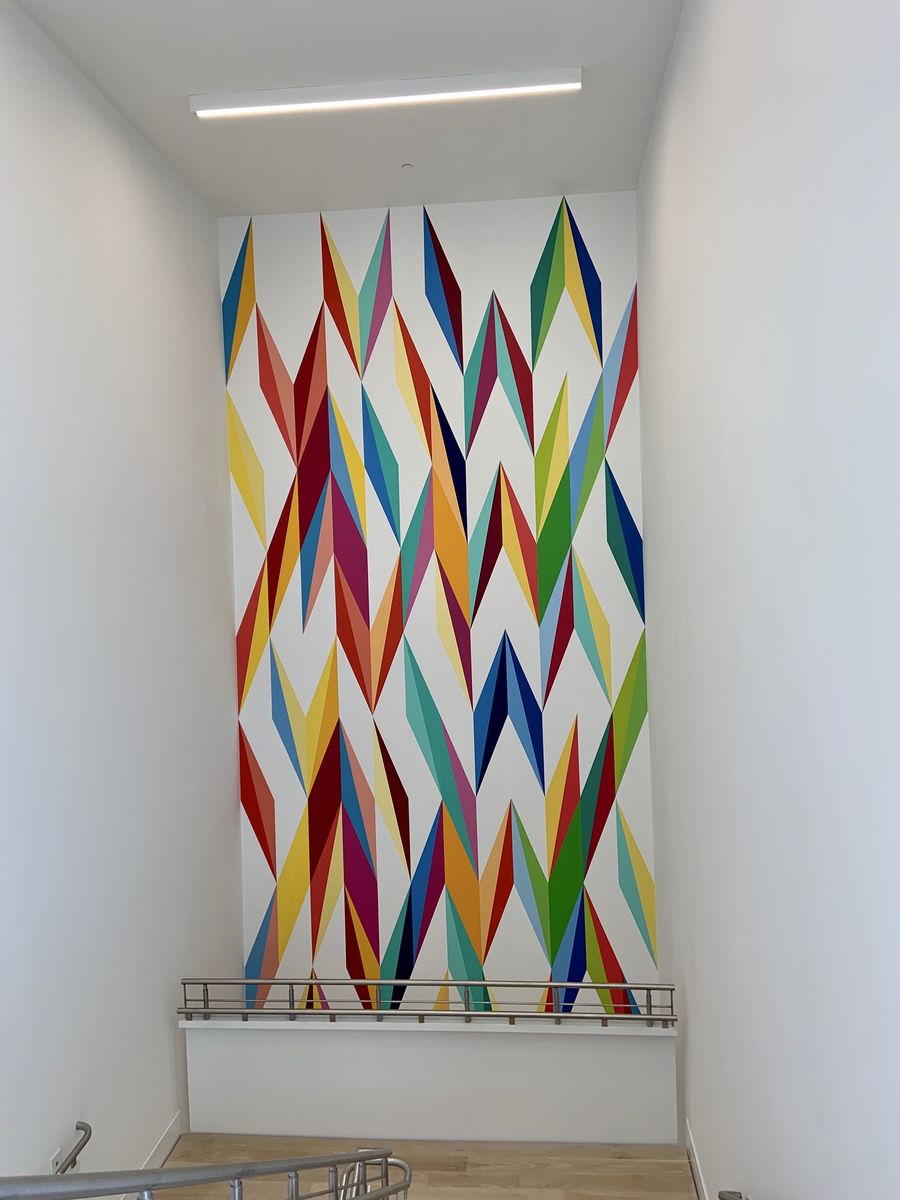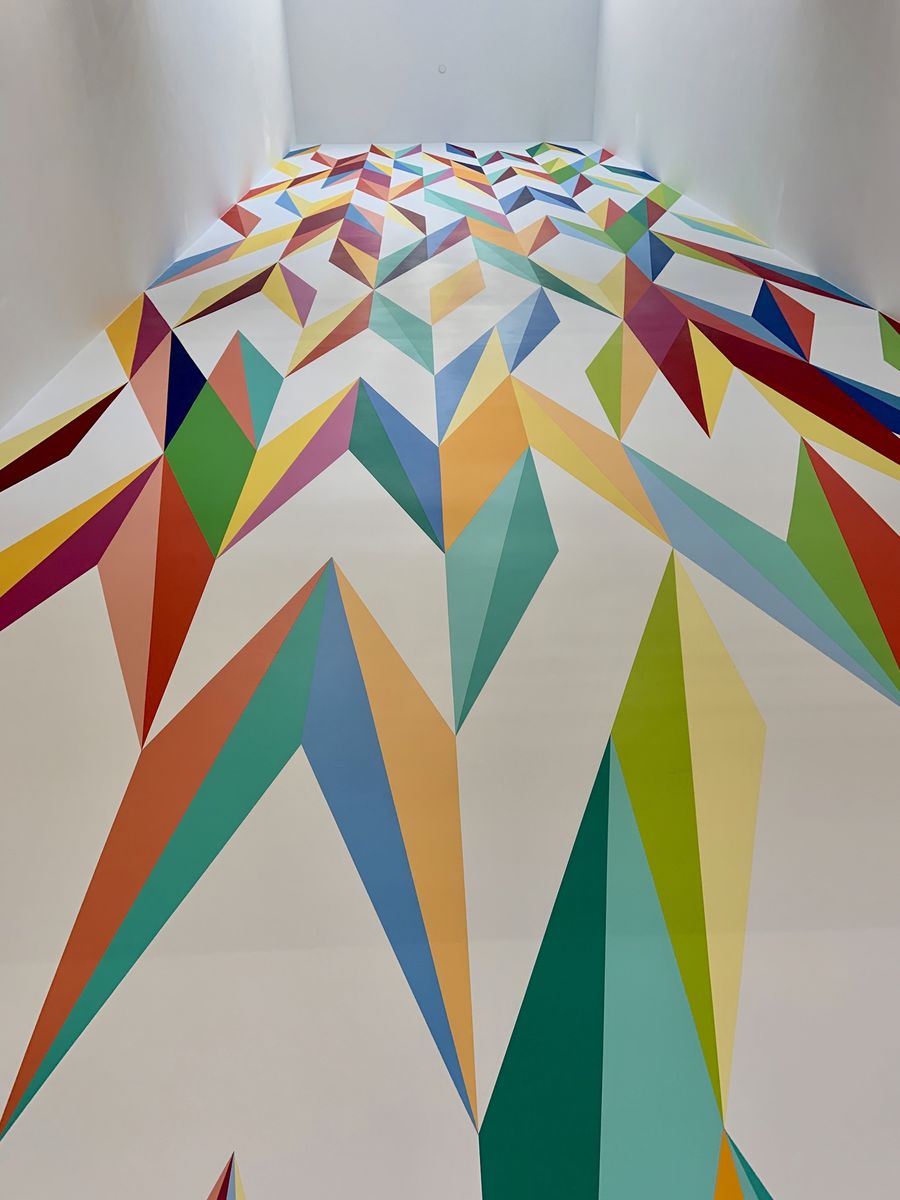 Photos by Alan Prazniak.
Odili Donald Odita, professor of Painting, has a new 45-foot mural in the ICA Miami (pictured above), which opens on December 3, 2019 and will be up for one year.
His free-form mural on the second floor of the Ford Foundation's Center for Social Justice in New York City is featured in an article at Interior Design, where Darren Walker and Lisa Kim—the center's president and gallery director—discuss the new Ford Foundation Gallery, which has rotating exhibitions open to the public.
An article in The Philadelphia Inquirer highlighted another new installation by Odita: Open Access, a massive wall installation spanning three floors of the new Comcast Tech Center, the tallest building in Philadelphia. The work "challenges homogeneity and looks to represent the diverse people of Comcast coming together in the workplace," wrote the Inquirer's Edith Newhall.
---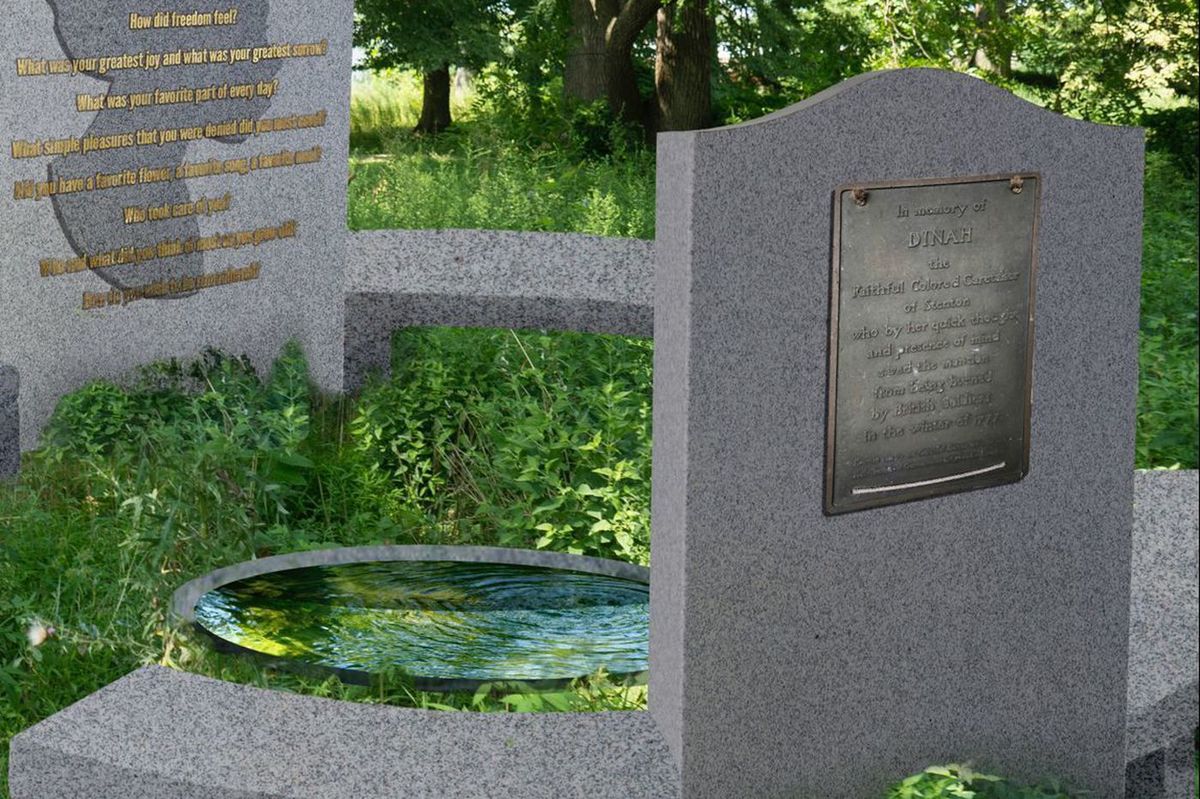 Detail rendering of Karyn Olivier's monument proposal for Dinah. Image courtesy of the artist.
Karyn Olivier, associate professor of Sculpture, was featured in a The Philadelphia Inquirer story describing the proposals of three finalists selected to design a memorial to Dinah, a once-enslaved woman who saved the city's historic Stenton House from burning during the Revolutionary War.
The Philadelphia Office of Arts, Culture and the Creative Economy's Percent for Art Program and Philadelphia Parks & Recreation announced the completion of School is Out, a new site-specific public artwork by Olivier installed in conjunction with the major renovation of a community center and playground at Stenton Park.
---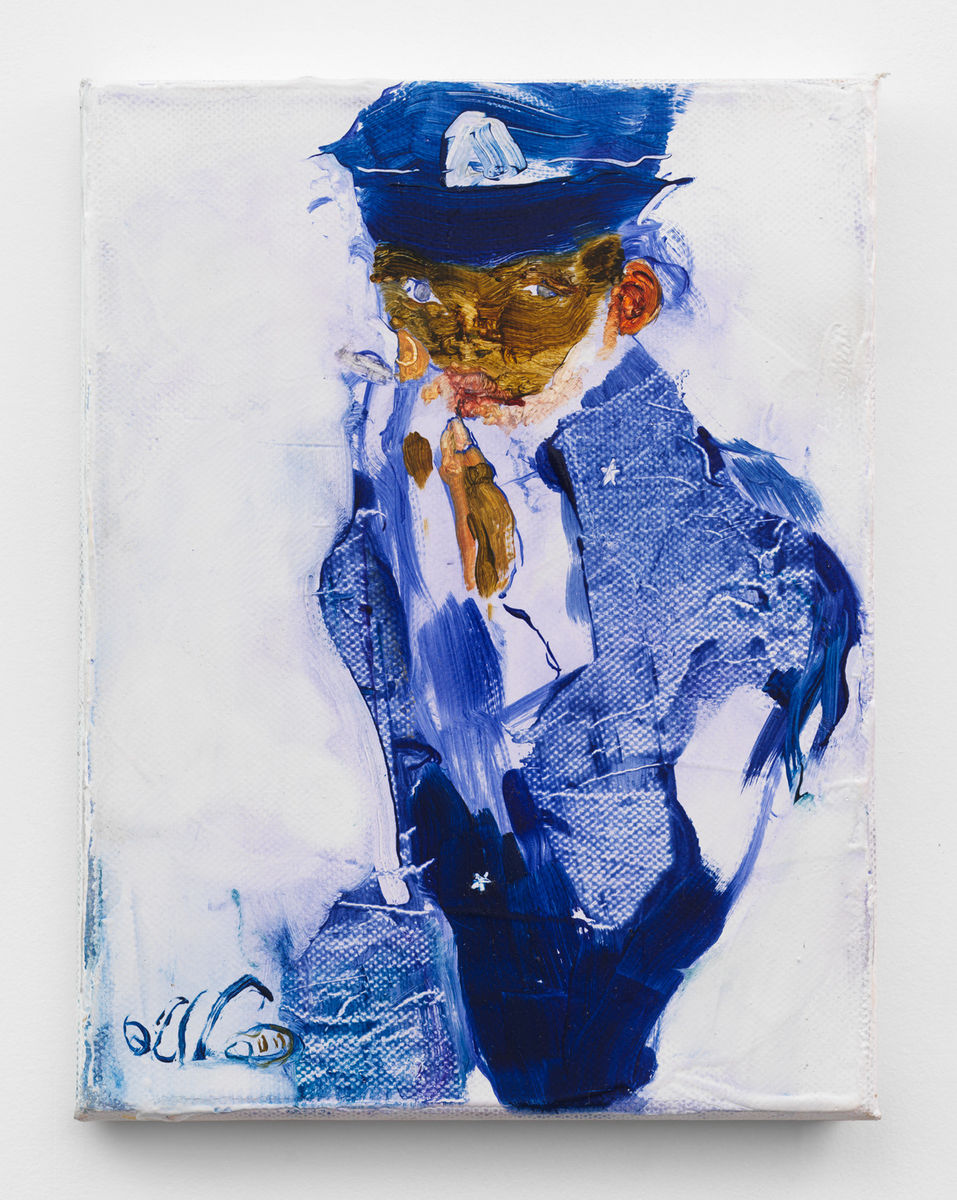 "An Exercise in Tenderness" (2017) by Jennifer Packer. Image courtesy of the artist.
Jennifer Packer, a member of Tyler's Board of Visitors and a Tyler Painting alumna, was one of the artists selected to participate in the Whitney Biennial 2019. Her work, described as "the summit of painterliness in the Biennial" by ARTnews, is up at the Whitney Museum of American Art in New York through October 27, 2019.