Back to Blog
May 9, 2021
Faculty News Lights Up Spring 2021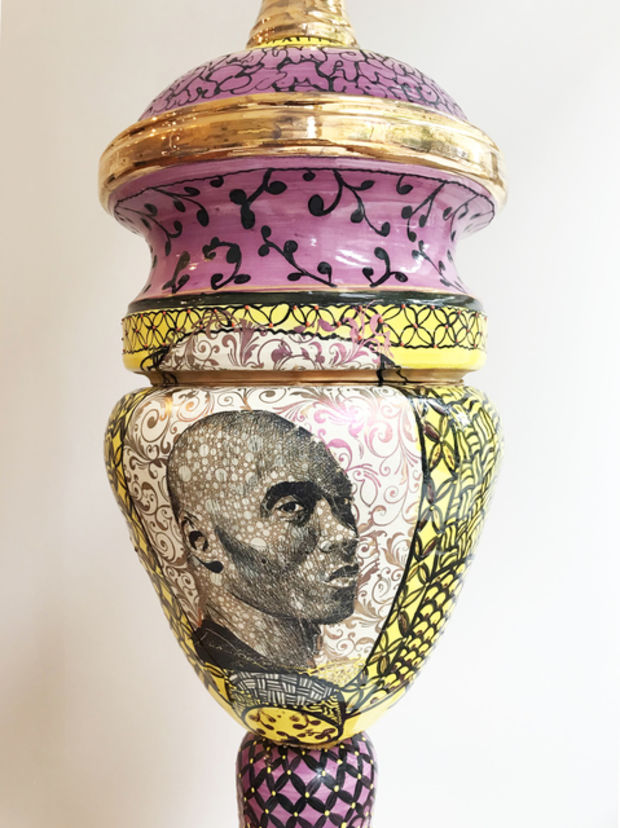 In spring 2021, the faculty of the Tyler School of Art and Architecture, in addition to their deep dedication to student mentorship, have continued to advance their practices as well as make meaningful contributions to their respective fields.
Below is a selection of the faculty's recent accomplishments and accolades, as well as upcoming events and exhibitions to look out for:
Mariola V. Alvarez, assistant professor of modern and contemporary Latin American art in Tyler's Art History Program, has been awarded a Regional Faculty Fellowship with the Wolf Humanities Center at the University of Pennsylvania for the 2021–2022 academic year. Alvarez will also present work on early 20th century immigrant artist groups in São Paulo, Brazil as part of the Center's Mellon Research Seminar on "Migration."
 
Clifton Fordham, assistant professor and curricular head of Facilities Management, has released a new book, Constructing Building Enclosures: Architectural History, Technology and Poetics in the Postwar Era, a volume of essays on the culture clash between architecture and engineering in the modern era.
Mark Thomas Gibson, assistant professor of Painting, will be participating in the Tribute to the Vision and Justice project—a central strand of Frieze New York 2021 programming—which is dedicated to examining the arts central role in understanding the relationship between race and citizenship in the United States. Two of Gibson's paintings, inspired by the insurrection at the U.S. Capitol on January 6, 2021, will be exhibited online at the Frieze Viewing Room by Fredericks & Freiser from May 7–May 14. 
 
C.T. Jasper, assistant professor and program head of Sculpture, in collaboration with his partner, Joanna Malinowska, will present their new project, Who is Afraid of Natasha?, at the Triennale Brugge in Belgium, opening on May 8, 2021. In this new film, Jasper and Malinowska explore the idea of collective consciousness. 
 
Roberto Lugo, assistant professor of Ceramics, has a show, Roberto Lugo: Te traigo mi le lo lai – I bring you my joy, at the Currier Museum of Art in New Hampshire from May 6 through September 26, 2021. Recently, Lugo had a work, "Kobe Urn," acquired by the Nerman Museum of Contemporary Art (NMOCA). Bruce Hartman, recently retired executive director and chief curator at NMOCA, said, "Knowing that the Metropolitan Museum of Art, New York, was eyeing this vase for their collection, we had to move quickly to secure it..." 
Dona Nelson, professor of Painting, has released a new book, Stand Alone Paintings, which features extensive documentation of Nelson's 2018 solo exhibition at the Tang Teaching Museum. Her recent show, Stretchers Strung Out on Space, at the Thomas Erben Gallery, received wide acclaim, including Hyperallergic, which stated, "The dizzying effect of Nelson's two-sided paintings brings to mind the sensory overload of living in a city." Most recently, Nelson's painting, "Hairy Chest," has been acquired by the Whitney Museum of American Art in New York City.
Karyn Olivier, associate professor of Sculpture, was featured in an interview in BOMB magazine in anticipation of her upcoming show at Tanya Bonakdar Gallery in the summer of 2021. Additionally, The Philadelphia Inquirer featured Olivier's recent commission by The City of Philadelphia's Office of Arts, Culture and the Creative Economy (OACCE) and the Bethel Burying Ground Historic Site Memorial Committee for her memorial design entitled Her Luxuriant Soil. 
Ulysses Sean Vance, associate professor of Architecture, is featured in a recent issue of The PLAN Journal—his article, "Open-Air Space: Inclusive Involvement within a Public Health Crisis," conceptually revisits the open-air spaces of hospitals. Read more about Vance's philosophy and work here. 
 
Image: Roberto Lugo, "Kobe Urn" [detail] (2020), glazed ceramic, enamel paint and luster, 42 x 13 x 13." Courtesy of the artist.