Idalia Vásquez-Achury (MFA 22), Thesis exhibition installation view, Marisma (2022). Photo: Neighboring States
MFA Thesis Exhibitions
The Tyler School of Art and Architecture's annual MFA Thesis Exhibitions represent the culmination of two years of intensive artistic and critical development for the school's Master of Fine Arts candidates. Held every year in the fall and spring, thesis exhibitions showcase the work of students at Temple Contemporary, Temple University Rome Gallery of Art, and online. Details for upcoming shows are announced on Tyler's Events Calendar, so be sure to check back for Fall 2022 and Spring 2023 dates.
View recent MFA Thesis Exhibitions on STELLA, Tyler's virtual satellite gallery. 
MFA Group Exhibitions
In addition to their thesis presentations, MFA students at Tyler have the opportunity to curate and organize off-site group exhibitions at Atelier Art Gallery in Philadelphia's Brewerytown neighborhood. Everything Must Go, an exhibition of 2020 and 2021 MFA Graduates, spoke to the collective urgency of closures and potential beginnings during uncertain times. Thankfully, a Clever Snare, an exhibition of 2022 MFA Graduates, engaged a sense of entanglement or capture––the feeling of being caught between many worlds.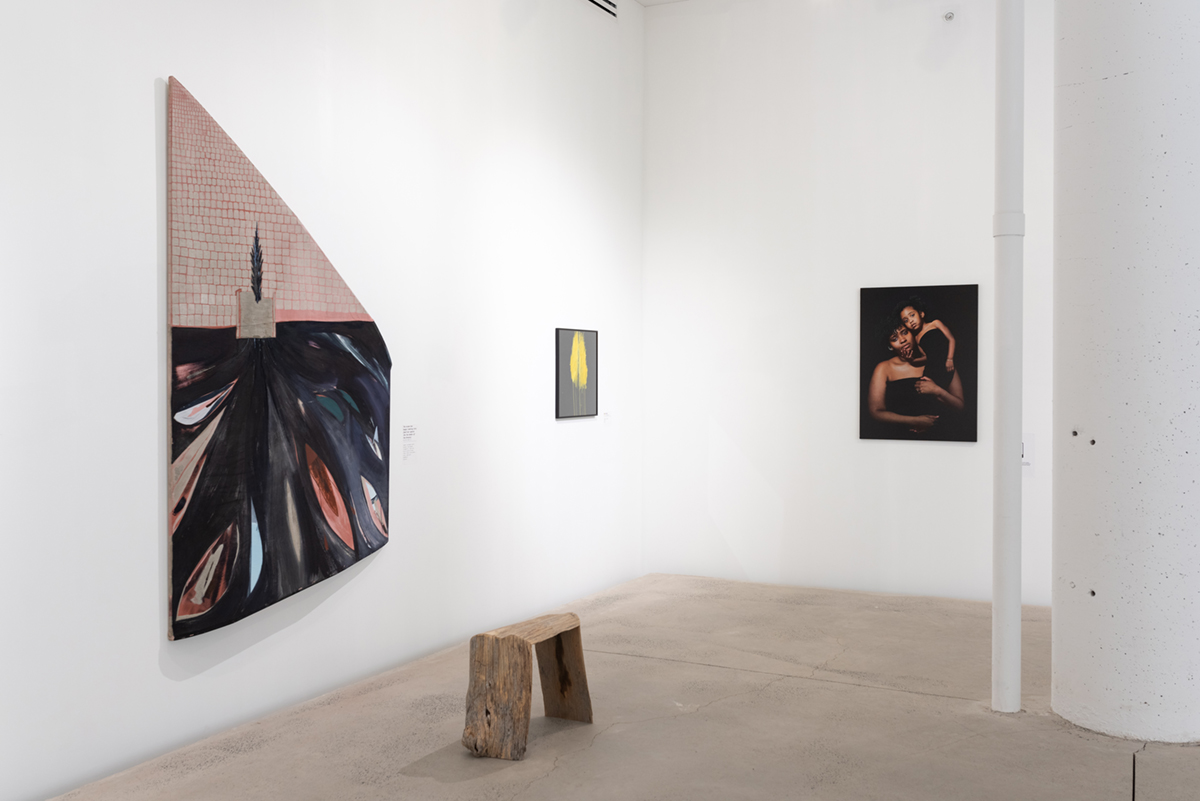 Everything Must Go, Installation view, Austen Camille, Ossie Jon-Nwakalo, and Hazzia Q. Abdullah. Photo by Bridget K. Rogers.