THESIS EXHIBITION: May 3 - 6
Opening Reception: May 5, 6 - 8pm
---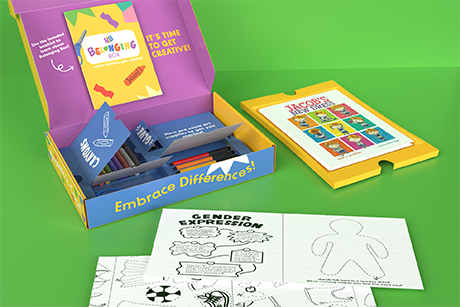 Belonging Box, 2022, Educational Subscription Box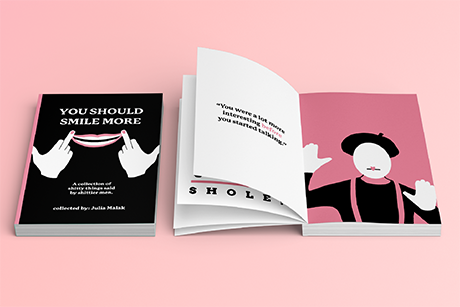 You Should Smile More, 2022, Book 
---
Artist Statement  
Julia Malak is a Philadelphia-based illustrator and graphic designer. Her work utilizes vibrant colors and humor. Her subject matters are mainly based on topics from her personal life, including mental health, the LGBTQIA community, and reproductive rights. The majority of her work is created by hand on a digital tablet, perfectly marrying analog and digital methods of creation. There is a diaristic element to Julia's designs, which provides a unique sense of honesty and vulnerability. 
While Julia often focuses on more sophisticated subject matter, a large portion of her work is geared towards children. Inspired by her many years as a nanny, Julia uses bright colors and friendly design.  She is drawn to whimsy and surrealism and is consistently pairing unlikely things that create unique, playful combinations. It is important to her that her work always has an element of fun, which is a quality you will see in all of her pieces. 
Julia dreams of one day seeing her designs on products sold by brands like Hanna Anderson and Target, not for the name brand notoriety, but for the ability to positively affect a large group of people. In a world that tends to focus on negativity, Julia aims to always be the bright spot in someone's day. 
More information about Julia Malak available at instagram.com/juliamalakdesigns/
All photos credited to the artist.