THESIS EXHIBITION: March 29 - April 1
Opening Reception: March 31, 6 - 8pm
---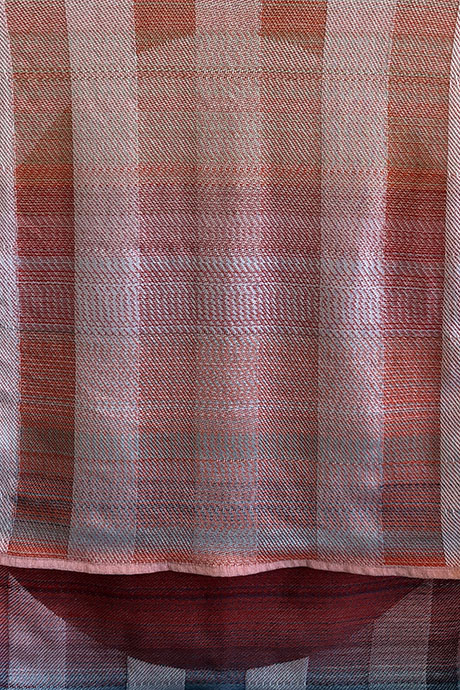 Rises with the Sun (detail), 2022, jacquard weaving, 30x90in
Phase Change, 2021, ceramic tile with screenprint slip transfer, 9x9in
---
Artist Statement
"Sunset and dawn are the front and back of the same phenomenon; when we are looking at the sunset the people over there are looking at the dawn." 
-Bruno Munari, Drawing the Sun 
I work within the processes and materials of drawing, printmaking, ceramics, and weaving to create compositions that ask questions about the space between things -- past and present, myth and measure, image and object, system and chaos, structure and collapse.  I seek a state of awe through observing interaction of color, pattern, light, and symmetry between micro and macro systems in my daily life, and attempt to translate those observations in the studio.   Riding waves of uncertainty, I embrace improvisation, intuition and play, to process the precarity of the present.   
More information about Amira Pualwan available at afpprints.com
All photos credited to the artist.