THESIS EXHIBITION: April 26 - 29
Opening Reception: April 28, 6 - 8pm
---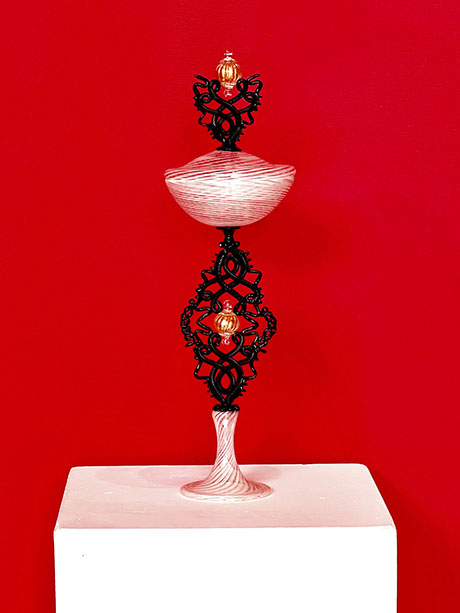 Medusa Cup, 2022, Blown and sculpted glass, 7"x7"x25"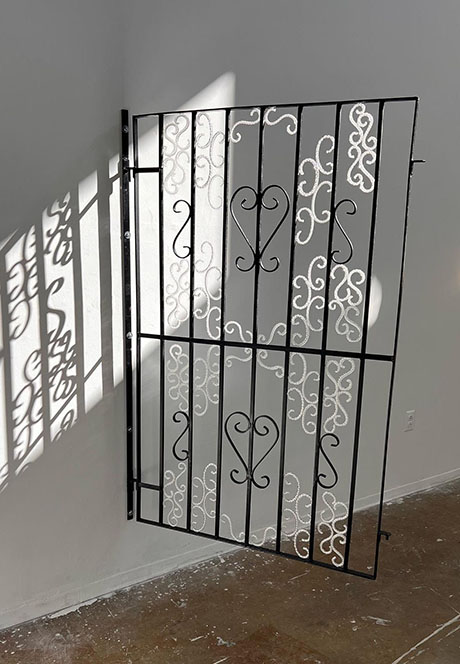 Between the studio and me, 2022, sculpted zanfirico glass cane, Steel, paint, 38"x1"x60" 
---
Artist Statement
Jason McDonald is an artist working primarily in glass. Currently he lives in Philadelphia where he is pursuing an MFA degree at the Tyler School of Art and Architecture. He was introduced to furnace glassblowing at the age of 14 through the Hilltop Artists program in his hometown of Tacoma, Washington. Jason credits this program for exposing him to glass, a material that has held his attention and opened up a world of new possibilities. Jason has spent the majority of his career focusing on traditional Venetian furnace techniques, including goblets and pattern making. He uses glass to talk about a range of issues like the barriers BIPOC people face in accessing creative spaces and the wild joy of chasing technical pursuits. He is passionate about sharing his love of the material as well as the process of glassblowing. His ambitions include building a home studio where he can invite a diverse group of people to come play at the furnace, with an impractically large garden just outside the workshop door. 
More information about Jason McDonald available at jasonmcdonaldglass.com
All photos credited to the artist.