THESIS EXHIBITION: March 29 - April 1
Opening Reception: March 31, 6 - 8pm
---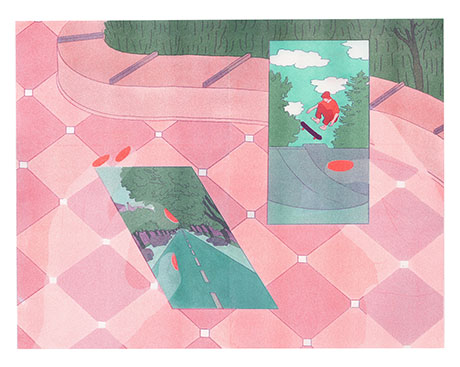 Wayfinding, 2023, risograph, 17 x 22"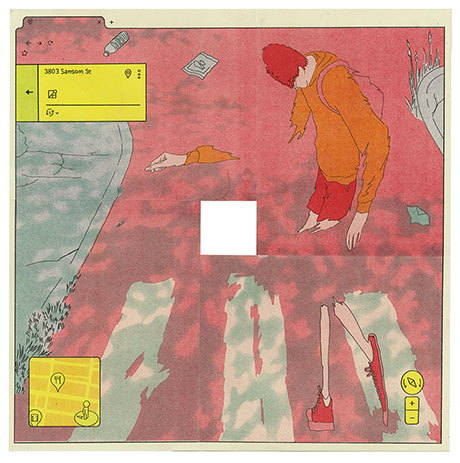 Distortion, 2023, risograph, 19.5" x 19.5"
---
Artist Statement
My current work investigates the sense of multi-location endemic to navigation between the digital and physical world. Large-scale risograph prints and risograph printed sculptural objects embody otherwise intangible perceptions into haptic objects. The rectangle features prominently as window to a new location. It refers to visual conventions in digital interfaces, comics, and architecture. Sometimes it's a magnifying glass and sometimes it's a hole in the wall. How do we perceive space? How do we locate ourselves? The illustrative images in this series speak to a confused sense of navigation in the face of visual interruption, and the myriad ways we move through the world. 
More information about Olivia Fredericks available at www.oliviamfredricks.com
All photos credited to the artist.